Good Charlotte star Benji Madden has sent his condolences to Suicide Silence after frontman Mitch Lucker was killed in a motorcycle accident.
Madden tweeted: "My Heart goes out to @SuicideSilence today, their Families, Friends and Suicide Silence Fans. Sad News. My thoughts are with you guys today."
On Thursday night a candlelight vigil was held for Lucker in California and a message was sent from Suicide Silence's Twitter account to thanks fans for their support:
Lucker, the lead singer of heavy metal band who were given the Golden Gods award for best new talent by Revolver magazine in 2009, died in Huntington Beach, California, police said.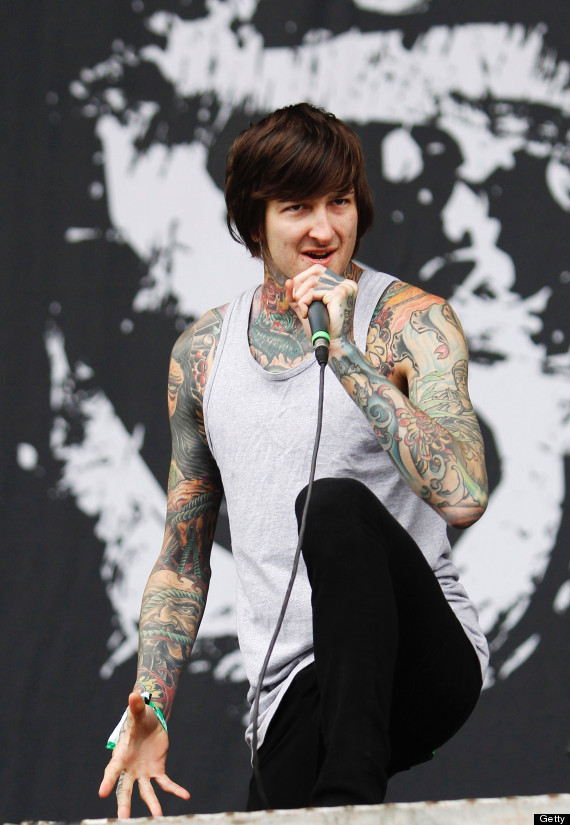 Mitch Lucker of Suicide Silence
Lucker, 28, was on a new Harley Davidson motorcycle driving in the Orange County city on Halloween night when he lost control and crashed into a light pole, according to a statement from the local police department, Reuters reports.
In 2007 the band came out with the album 'The Cleansing' and followed that up with the 2009 'No Time to Bleed' and last year's 'The Black Crown,' which made its way to No. 9 on the Billboard hard rock chart.