Next year's US Masters could well have a 14-year-old playing in it for the first time.
China's Guan Tian-Lang holds a five-stroke lead after his second-round 64 at the Asia-Pacific Amateur Championship in Thailand.
A trip to Augusta for the first major of the season is the prize on offer and Guan said: "That would be amazing, but for now I need to focus on my game this weekend.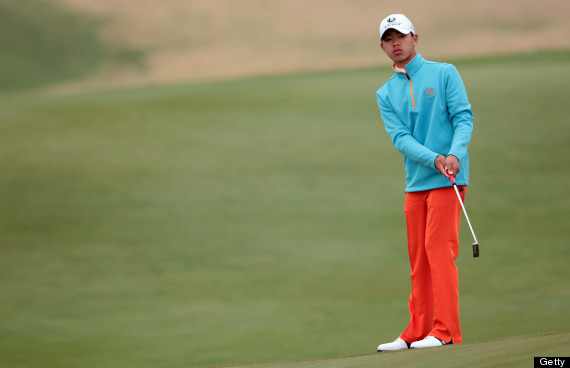 Guan weighs just nine stone
"To be leading the tournament is good for me and good for Chinese golf, especially as China will be hosting the event next year."
The nine-stone schoolboy twice chipped in as he reached 15 under par before bogeying the last.
Italian Matteo Manassero is the youngest-ever Masters competitor. He was 16 when he made his debut two years ago, while Andy Zhang, another Chinese amateur, set a new record for the US Open this June when he was called in as a replacement aged just 14.