Feel like making a film, earning an award and changing the world just a little bit? These people have.
'Armadillo' is one of the five films shortlisted for this year's Puma Creative Impact Award, with the BRITDOC Foundation presenting a top prize of E50,000 to the film deemed to have made the most significant social impact over the past 12 months.
HuffPost UK is BRITDOC's editorial partner for the event, and is profiling each of the shortlisted films in turn. This week... 'Armadillo'.
Danish Director Janus Metz and his producers Ronnie Fridthjof and Sara Stockmann picked up their cameras and followed a group of young Danish soldiers to their Helmand base of Armadillo.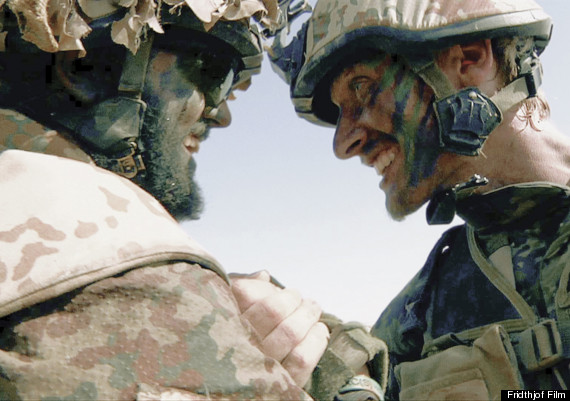 'Armadillo' follows Danish soldiers into war in Afghanistan
As well as documenting the camaraderie between the soldiers at base, the film explores the growing cynicism and adrenaline addiction experienced by the troops as their experiences become more shocking and feral.
It culminates in what has become a controversial witness statement to the deeds of war, causing politicians in Denmark and beyond left to ask questions about the consequences of war for both soldiers and civilians. The film has won an Emmy Award for editing, and a prize at Cannes Film Festival, with one critic (Politiken journalist Carsten Jensen) claiming that ""after 'Armadillo', it will not be possible to talk about Afghanistan, in the same way as before".
The Creative Impact Award will be presented next week in Berlin. Watch the trailer for 'Armadillo' below...