Formula One Championship leader, Sebastian Vettel, has been disqualified from qualifying and will start from the pit lane at the Abu Dhabi Grand Prix on Sunday.
The Red Bull driver did not have enough fuel left to provide a mandatory sample after his team ordered him to stop at the side of the track.
F1 regulations state that cars must be brought into the pits to give a one litre sample but a race official ruled the car had "insufficient fuel" to do so, reports the Guardian.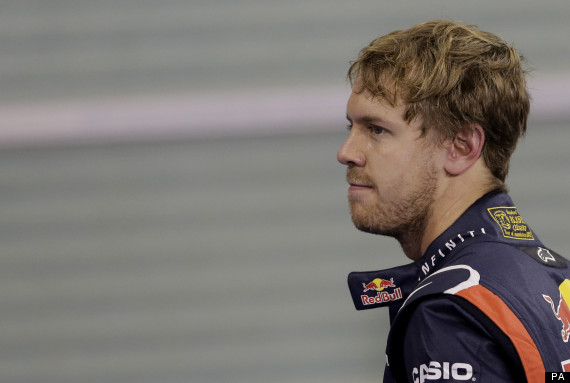 Vettel could see his 13 point lead disappear
Vettel released a wordy statement saying "One of the best ski jumpers of all times once said 'Every chance is an opportunity' and as far as we are concerned there are still plenty of chances tomorrow."
After winning the last four meets and with a 13 point lead, Vettel was favourite to take the title with only three races remaining.
Second-placed Ferrari driver, Fernando Alonso, now has an opportunity to close the gap. He will start from sixth on the grid.
Red Bull team principal Christian Horner told the BBC: "It's frustrating, it's annoying, it's one of those things...
"It's an issue which was reported, it was an instruction from Renault who wanted to stop the engine immediately due to an issue within the fuel cell. We did that.
"The FIA accepted the technical issue, but unfortunately, as the regulations dictate, there has to be one litre of fuel for a sample to be taken and only 850ml has been extracted.
"Renault are convinced the rest of the fuel is in the tank. We've taken the car out of parc ferme to further investigate."
Lewis Hamilton will start on pole position for McLaren-Mercedes.
Click here for the full grid line-up