Prince Harry will be making an appearance at the royal Christmas celebrations this year via video link from his posting to Afghanistan.
The young royal is set to make his second tour of duty of Afghanistan and will be in the war-torn country for the holiday season so will miss out on a fesive feast with his family.
To give him a chance to speak with the rest of the family, Prince William came up with the idea for using an online call for him to chat for a few minutes with the rest of the family. The royals will set up a plasma TV to broadcast the link to their celebrations.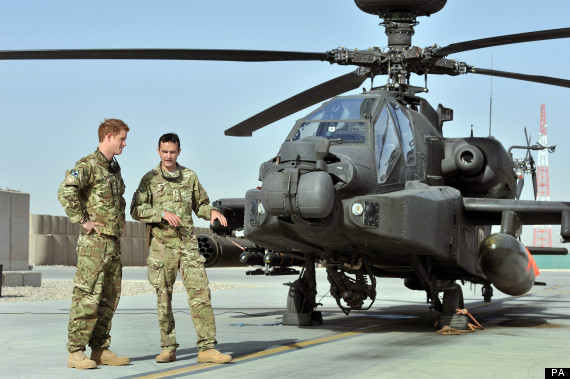 Prince Harry's role as an Apache pilot means he will be in Afghanistan this Christmas
But because of the sensitive nature of his posting, Harry will be unable to talk about any of his top secret military work over the video link.
A source close to the royals told the Sun: "The family are very anxious of Harry. It was William who came up with the idea so Harry could exchange greetings. He is putting his life on the line, like all servicemen out there, and the family share the same anxieties as everyone with a loved one in Afghanistan."
It is the second time Harry has spent Christmas away from his family - his first tour of duty in 2007 also took place over the festive season.
Harry is being posted to Afghanistan in the rank of captain in his role as an Apache helicopter pilot in the Army Air Corps.