We put Capital FM Breakfast Show host and 'Surprise Surprise' presenter Dave Berry through his showbiz paces.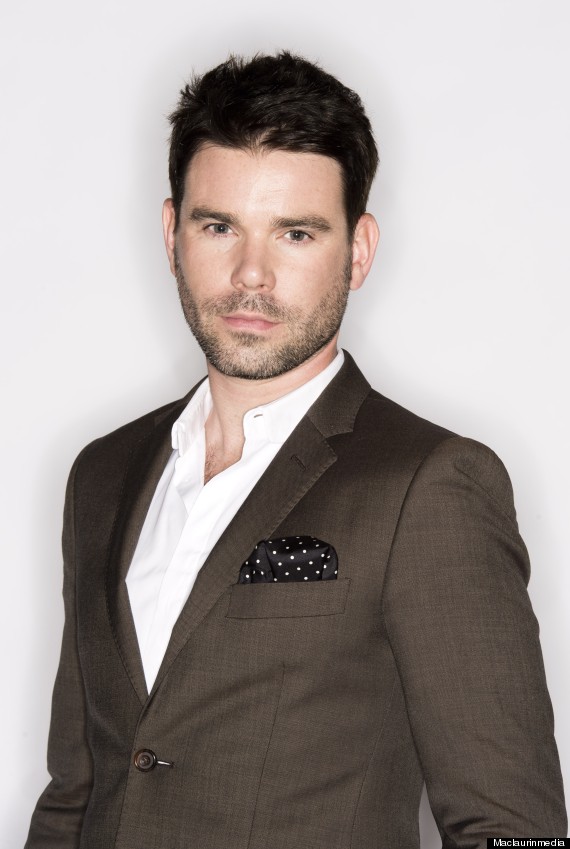 1. Who is the most famous name in your mobile?
I'm sorry but a gentleman never exchanges numbers and tells.
0/5. Spoilsport.
2. Most bizarre thing you've ever read about yourself?
For a while my wiki page claimed I owned Britain's largest collection of Toby Jugs! Sadly this is not the case, but a wonderful idea for what to do when I retire.
1/5. Rock and roll!
3. How much is too much for a haircut?
I must confess I love all that! I frequent a barbers in Mayfair and enjoy all the bubbly and coffee and pomp and ceremony. But I used to let hairdressing students do it and have done it myself a couple of times so I think I deserve this!
5/5. Champers! Pomp! Ceremony!
4. What is the weirdest place you've ever been recognised?
I had a guy in the shower cubical next to mine at the gym press his willy against the frosted glass partition. That's quite some piece of recognition if you ask me.
3/5. Errrrm, we're not entirely sure that counts as being recognised, Dave.
5. What's the weirdest thing you've been sent by fan?
While hosting the XFM breakfast show I got sent the words I most frequently use in varying types and sizes depending on how often I used them on the show. It arrived as a poster.
5/5. Amazing.
6. What's the best party you've ever been to?
My 9th birthday takes some beating. A twin cassette ghetto blaster, a black and red BMX bike and cake with friends whilst watching the film 'Three O'Clock High'. Bloody wonderful!
0/5. 80s-tastic, yes. Showbiz, no.
7. Ever used your fame to get what you want?
I don't think my level of fame holds much weight to be honest! I do get sent the latest FIFA football Playstation games in advance and have enjoyed the occasional VIP lounge though.
2/5. Ooooh, get him, etc etc
8. How much cash would it take to get you to pose in the buff?
Enough to cover the cost of a bottle of tequila and 20 Marlboro lights.
4/5. *runs to Costcutter*
9. Best freebie you ever received?
Sky TV! I had a few beers at the Brit awards with a very charming chap I was introduced to, turns out he's a big wig there and now I get free Sky! FYI, this does feel as good as you would imagine it to be!
5/5. Smug? Slightly. Show off? Tick. Showbiz? You betcha.
10. Ever been chatted up by another celeb?
Heidi from Sugababes did such a fine job of it we were together for 8 years! What a woman!
5/5. The perks of fame, eh?
Result: 30/50
A high score from Mr. Berry but we expected that what with him hobnobbing with the stars at Capital FM and having a famous ex-girlfriend. There's still room for improvement though... an 'occasional' visit to the VIP lounge and a 'wonderful' ninth birthday aren't exactly showbiz central. We'd think about changing gyms too.
Dave Berry co-hosts the 95.8 Capital FM Breakfast Show. You can also currently find him presenting on ITV 1's 'Surprise Surprise' with Holly Willoughby
MORE: HOW SHOWBIZ ARE YOU?