Dustin Hoffman may have put Dame Maggie Smith's acting talents to good use in his new movie, but he admits he's a recent convert to 'Downton Abbey'.
The 75-year-old makes his directorial debut with 'Quartet', which stars Smith alongside Billy Connolly, Tom Courtenay and Pauline Collins.
REVIEW: Downton Abbey Series 3 final episode
But speaking at a screening of the film in Los Angeles, he admitted he's a latecomer to Downton-mania.
"I must say I saw my first episode last night," he confessed.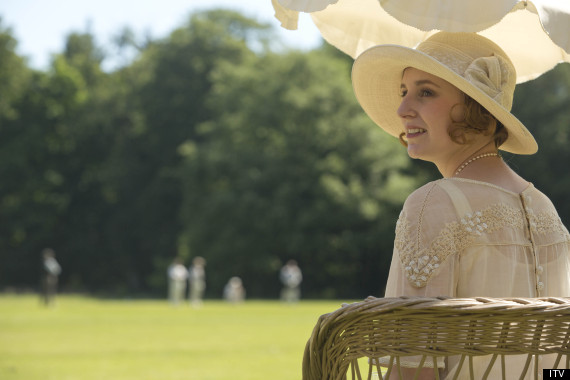 Lady Edith - her blossoming is complete
"It's my wife's favourite show and for some reason I'd never seen any of it.
"But I saw the pilot, and it's extraordinary - I was pooh-poohing it and I shouldn't have, because it's really well directed, it's well shot, it's beautifully acted and it's as good as any film I've seen."
Did the series finale of Downton Abbey leave you wanting more? Here are pictures of all your favourites in action below...
Downton Abbey Series 3 Final Episode 8