Liverpool fans might have uttered the "it doesn't rain but it pours" cliché as they trailed Newcastle United 1-0 at half-time on Sunday, and then courtesy of a malfunctioning Anfield sprinkler it literally did pour all over one section in the Main Stand.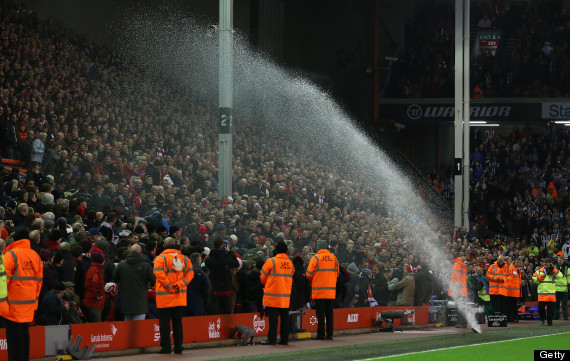 As supporters did their best to shelter from the mini tsunami which sprayed their way, others merely expressed their disbelief to some of the stewards, struggling to suppress a smile at some of the attendants' poor fortune.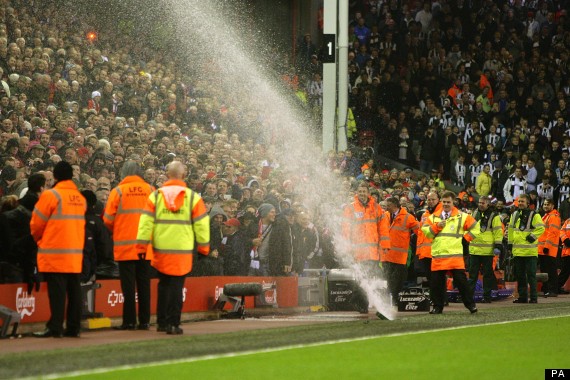 Fortunately the sprinkler, which targeted Liverpool fans during the half-time period, was turned off in time for the re-start. Only some fans were left looking like they had visited Shamu at Sea World rather than a football match.