Marco Materazzi has visited the statue in Paris depicting Zinedine Zidane headbutting him in the 2006 World Cup final.
Zidane's infamous headbutt on Materazzi was immortalised at the Pompidou Centre in Paris in September, paying tribute to when Zizou literally bowed out of football with a red card six years ago.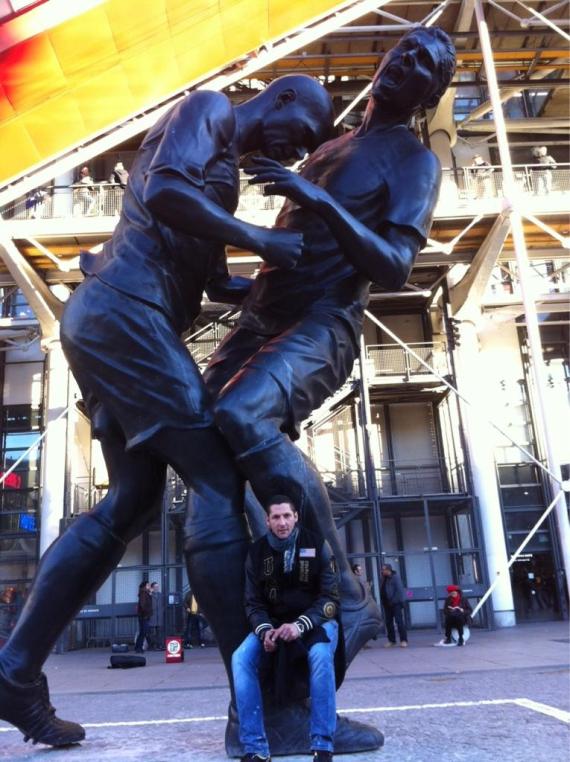 The Pompidou Centre, which houses the Musée National d'Art Moderne, has erected the display outside of the building.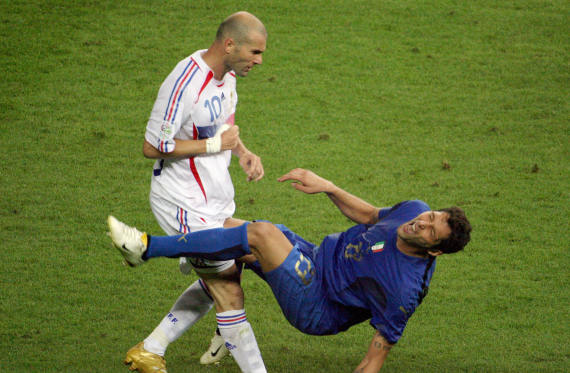 Zidane butts Materazzi in 2006
Materazzi allegedly aired a slur about Zidane's sister, and the Frenchman's reaction registered the 14th red card of his career.