One Direction look like butter wouldn't melt as they don woolly jumpers and snuggle up with a collection of Labrador puppies for the new issue of Wonderland magazine.
In the interview that accompanies the new pics, the boys insist they're the best of mates both on and off stage.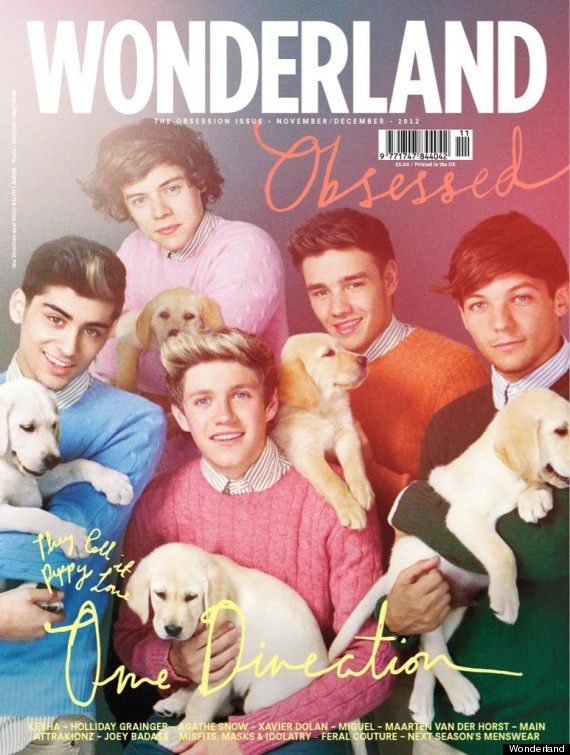 Say cheeeeeese: One Direction pose with their furry friends
"People still ask whether we really get on or not," Liam told the mag. "And we genuinely do. A lot of people don't believe that, they think it's some fake thing where we have to get on because of the position we're in.
'I think for us the main thing is that we've just kind of been ourselves, that's what people like.
'I think a lot of people get into our situation and you hear they've changed but we've just stayed the same."
And bandmate Louis agrees: "With previous boy bands I think they felt like they had to meet a stereotype. We're just ourselves – stupid, immature and quirky."
Read the full interview in the November issue of Wonderland Magazine.
One Direction's Road To World Domination