Footage of a baby panda taking his first squeaky, snuffly steps has been released by San Diego Zoo.
The cub - nicknamed "Sausage" - was delivered in July and is the sixth baby born at the zoo since its original pair arrived in 1987.
In accordance with Chinese tradition, this little tyke won't be officially named until the 100th day since his birth. We're quite taken with Sausage however, and hope it sticks.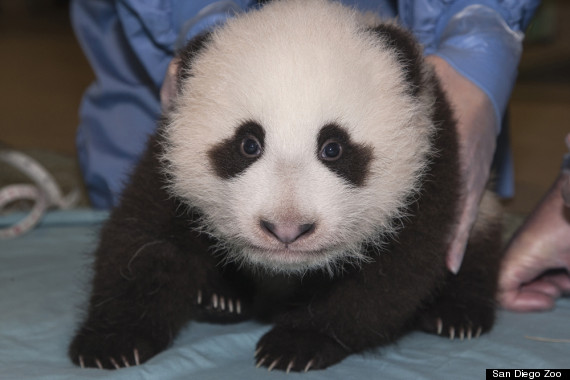 Baby 'Sausage' was born at San Diego Zoo in July
A recent zoo blog entry following a check-up with vets, declares baby Sausage's body condition "above average, with ample fat stores over his spine and a nice, full belly."
He's also had his first tooth come through and now measures a healthy 60cm from nose to tail.
SEE ALSO: Puppy Has A Bad Dream (VIDEO)