Sebastian Vettel and Kimi Raikonnen both left BBC pundit David Coulthard flushed in the Abu Dhabi heat on the Formula One Grand Prix podium.
Raikonnen had driven Lotus to their first F1 win since Ayrton Senna at the 1987 Detroit Grand Prix but was deadpan when asked about his emotions following the feat.
"Not much really. Last time you guys was giving me s*** because I didn't really smile enough."
Vettel, like Jeff following Larry David's lead in Curb Your Enthusiasm, also aired a profanity when quizzed by Coulthard.
"It was obviously a chance to f**k it up and we didn't do that," the German said in reference to finishing third having been demoted to the back of the grid in qualifying.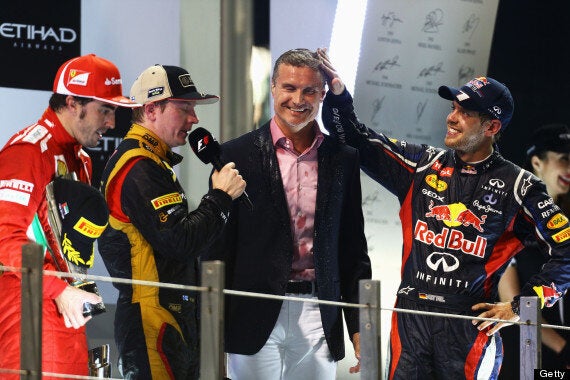 Raikonnen infamously told ITV's Martin Brundle in 2006 he was "having a s**t" after he was asked why he had missed a presentation by Pele prior to the 2006 Brazilian Grand Prix.