A three-year-old Arsenal fan has been filmed singing a foul-mouthed chant about Robin van Persie while being egged on by his father.
The boy, named Kye, sings "You're a c*** Robin, you're a c***," as his father records him in a 38-second long clip.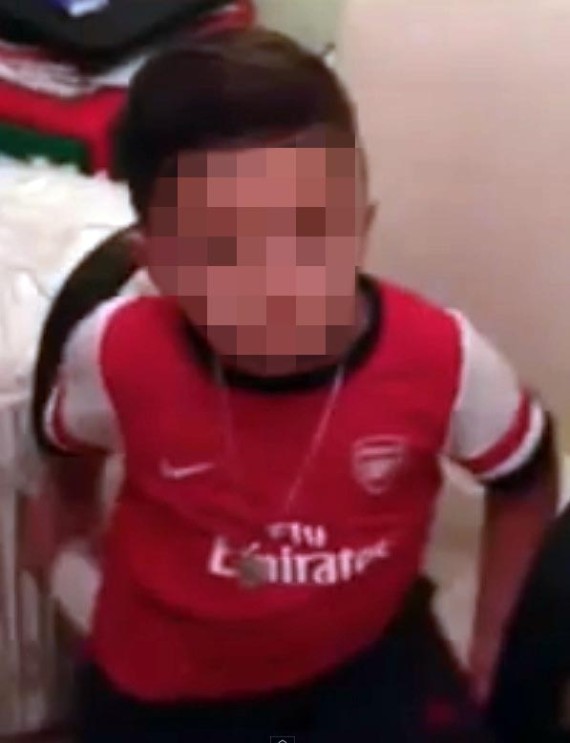 The child squirms awkwardly in the video
Prior to that the toddler awkwardly chants "She said no Robin, she said no" - a song in reference to Van Persie being arrested on allegations of rape when he was playing in Holland.
The video, uploaded onto YouTube, has been widely condemned.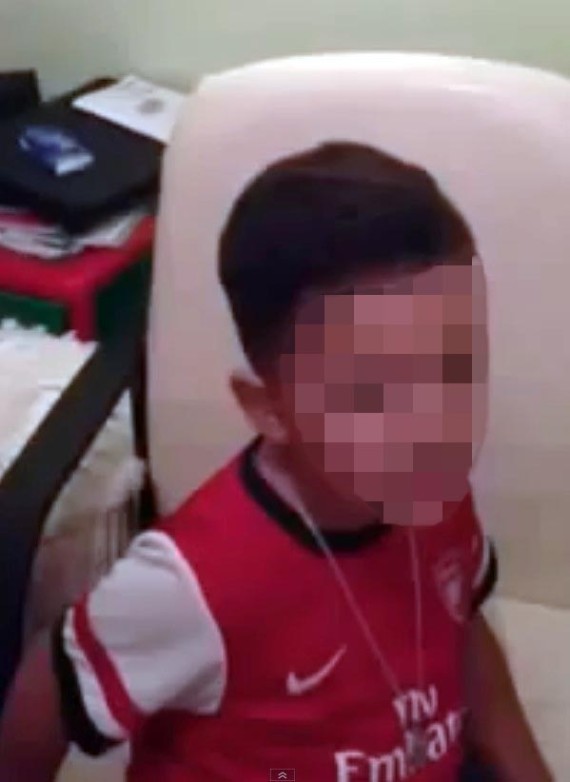 Former Arsenal striker Van Persie, who scored against his former club for Manchester United at the weekend, was treated to the chants by the Gunners' away following.