Steve Messham, a sex abuse victim at the centre of claims against a senior Tory has welcomed government steps to look into the alleged abuse, but said "there's no point in having an inquiry into the inquiry."
Mr Messham, 51, who made the claims on Newsnight last week, said it was important any inquiry focused on the abuse itself. He told BBC News: "I welcome the announcement as long as it's an inquiry into the abuse that took place. There's no point in having an inquiry into the inquiry."
On Monday David Cameron ordered an investigation of the initial inquiry into claims of child abuse in North Wales care homes in the 1970s and 80s, and whether they were covered up.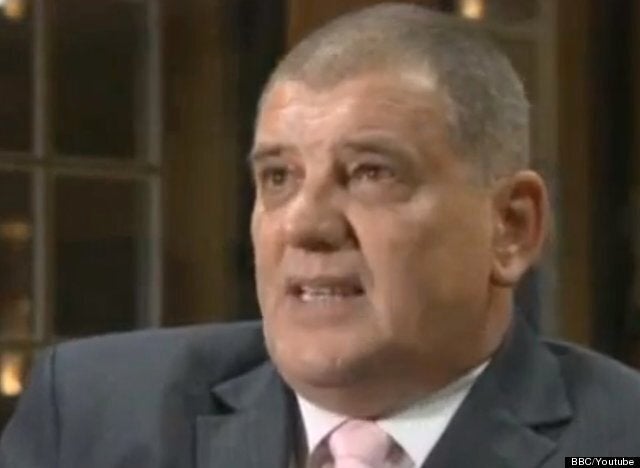 Mr Messham said there's no point in having 'an inquiry into an inquiry'
Last week, BBC's Newsnight broadcast an interview with Mr Messham who said he had been abused by a senior member of the Conservative party whilst living at Bryn Estyn children's home in the 1980s.
He claimed an inquiry into abuse at Bryn Estyn led by Sir Ronald Waterhouse in 2000 looked at only a fraction of the allegations .
Sir Ronald Waterhouse conducted the original inquiry into abuse at a North Wales children's home
Cameron also announced he was arranging for Mr Messham to meet Welsh Secretary David Jones so he could put his concerns to him directly.
Speaking ahead of that meeting on Tuesday, Mr Messham said any investigation into the allegations should be headed by an expert - unlike the original inquiry.
"I think we need that done by an outside police force, maybe the Met could come in and look at that," he said
"I just hope that he does not appoint a judge," he said. The Bryn Estyn boys home where the abuse allegedly took place
Theresa May will update MPs on Tuesday on plans to "look very carefully" into the police's treatment of historic allegations of child abuse in North Wales.
She said the government needed to ensure everything had been "done properly" to get to the bottom of the original allegations.
Mrs May told the BBC's Radio Four Today programme on Tuesday: "I think it's entirely right and proper for the government to say we should look to make sure that the work that was done in relation to the Waterhouse Inquiry did cover everything that it needed to cover and that the review was as appropriate as it should have been."
She said North Wales police would also be given "support" to consider the original police investigation into the claims, which date back to the 1970s and 1980s.
"Given the nature of these concerns, given the background, given the appalling nature of child abuse, we need to look very carefully to make sure that what was done in the past did indeed cover everything it needed to do, and was done properly.
"I will obviously be making a statement in the House today about how support will be able to be given to North Wales Police in terms of looking at the police investigation."
Mr Cameron said on Monday he would appoint a senior independent figure to lead the investigation to ensure that "truly dreadful allegations" were not left "hanging in the air".
The Prime Minister reiterated on Tuesday: "These are very, very concerning allegations, they are dreadful allegations. We must get to the bottom of it as quickly as possible on behalf of the victims.
"That is why I have ordered this rapid investigation into the previous inquiry to find out whether there was something wrong with it and make sure the victims are properly listened to.
"Today the Home Secretary will be speaking to the House of Commons and making sure that the police have the capacity to deal with these allegations and make sure no stone is left unturned in getting to the bottom of these appalling matters."
The review of the original Waterhouse Inquiry is potentially embarrassing for Foreign Secretary William Hague, as he set it up in his role as Welsh Secretary in John Major's government.