Stacey Solomon has revealed she's really just a big kid at heart - she wants a Disney-themed wedding when she gets hitched next year.
But the 'I'm A Celebrity' winner says her dream of having Mickey Mouse and Donald Duck as bridesmaids is unlikely to come true because her fiancée Aaron Barnham has said no to the idea.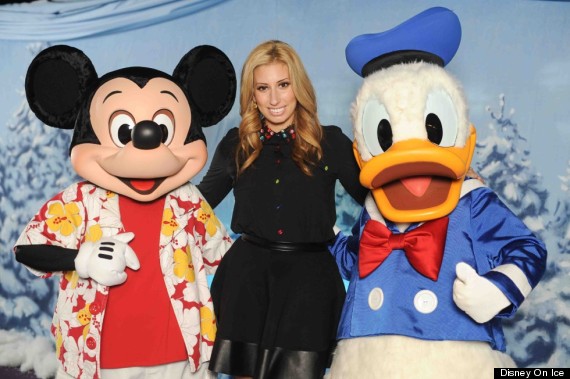 If Stacey had her way, Mickey and Donald would be at her wedding
"I'd love a Disney-style wedding," she told new! magazine. "But Aaron would never let me."
And if her Aaron gets his way, Mickey Mouse will be replaced by errrm, Theo Walcott.
"I've stopped Aaron from having an Arsenal-themed wedding," she said. "There's no way on earth I'm having that."
And it sounds like Stacey has a busy year ahead of her. As well as a wedding to plan she also has a new alum and sitcom in the pipeline.
"We've basically finished my album. It should be released next February. We're working on a video now," she said.
"We've also filmed a few pilots for a sitcom based on my life but we don't know where it's going yet."
Stacey Solomon is the ambassador for the new Disney On Ice presents Passport to Adventure tour in London's Wembley Arena 28th December-6th January. Read the full interview in this week's new! magazine.
BECOME AN 'X FACTOR' STAR WITH THE CHANCE TO WIN A RECORDING STUDIO SESSION
HUFFPOST UK CELEB ON FACEBOOK | FOLLOW US ON TWITTER
X Factor: The Biggest Losers