It being a day to celebrate all things American, what could be more appropriate than a film about baseball... by Clint Eastwood.
Justin Timberlake and Amy Adams are just a bonus, really.
The film's not out for three weeks, but HuffPost UK have laid their hands on an exclusive clip from 'Trouble With the Curve', one of those stories that Eastwood has made his own at this stage in his career.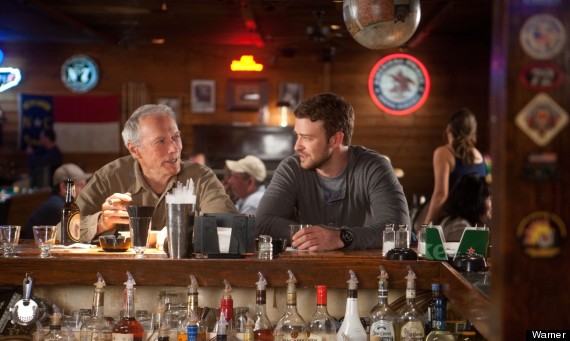 Clint Eastwood and Justin Timberlake share a beer, and some tales, in 'Trouble With the Curve'
It tells the tale of a "an ailing baseball scout in his twilight years takes his daughter along for one last recruiting trip" - so says IMDB. And somewhere along the line, they bump into Justin Timberlake, who sets his cap squarely at the young lady.
WATCH THE CLIP ABOVE.
Trouble With The Curve is out in cinemas from 30th November and stars Clint Eastwood, Amy Adams and Justin Timberlake. Watch the trailer below...