We know Kim Kardashian must be suffering from a touch of jet lag after her transatlantic flight, but errrr, can someone please tell her she's left her sleep mask on?
*checks notes* What do you mean they're sunglasses?!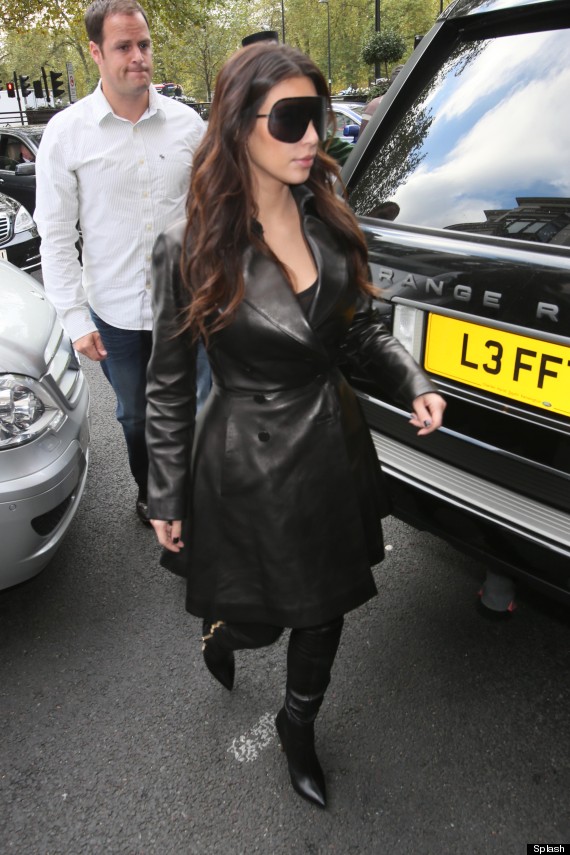 Kim was sporting the bizarre pair of sunnies as she arrived in London from Miami with sister Kourtney, her son Mason and daughter Penelope Scotland earlier today.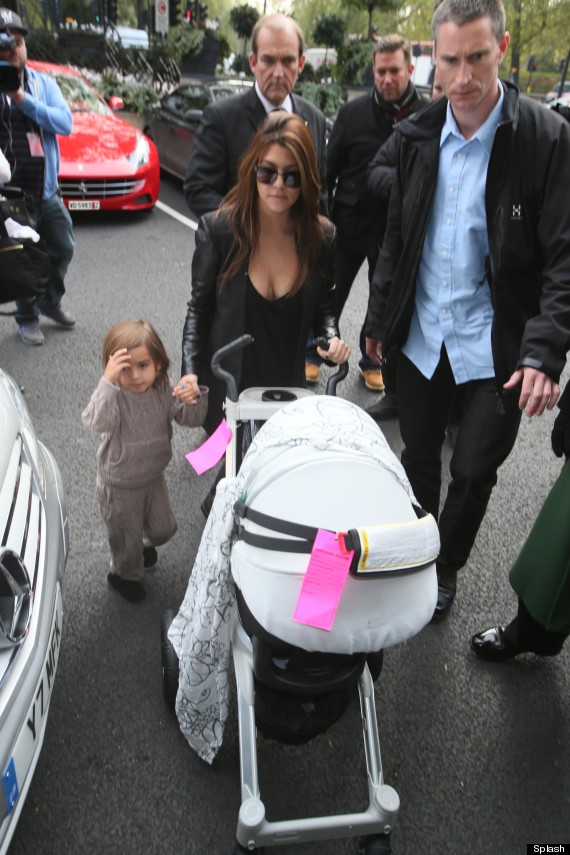 Kourtney with her children Mason and Penelope
The socialite went hell for leather in a black number as the family made their way to the Dorchester Hotel.
However, the clan was one sister down as Khloe is still in the US busy hosting 'The X Factor'.
However, she looks set to be replaced as the third K in the sisterhood, as Kim and Kourtney are reportedly hoping to make friends with Kate Middleton while they are in the UK.
According to Hollywood Life, they want to the Duchess of Cambridge to appear on their reality show 'Keeping Up With The Kardashians'.
"Kim really loves London and is obsessed with Kate Middleton," a source told the US website. "She wants to meet her and have it all on camera."
"Kris (their mother) is always telling Kim that she and Kate have a lot in common because they are both really into fashion."
Please god, someone make this happen!
BECOME AN 'X FACTOR' STAR WITH THE CHANCE TO WIN A RECORDING STUDIO SESSION
Kim Kardashian Style Evolution