Last year's images of Nicola McLean stumbling around some bins after a night out will always remain some of our favourite 'tired and emotional' celeb pictures.
But last night the reality TV star tried to make a second entry into our hall of fame as she left a London club.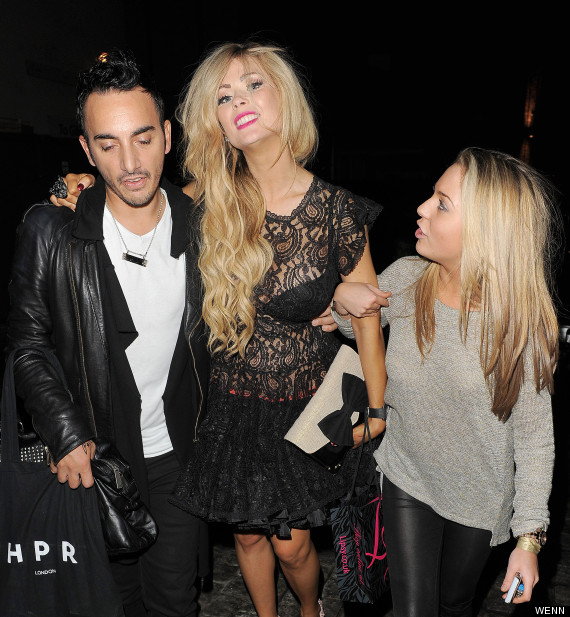 Say 'cheeeeesse', Nicola. Oh.
Nicola certainly looked, errrm, how can we put this, refreshed after a night at the Lipsy Love Fragrance launch.
She had to be dragged to her waiting ride by pals as her eyes did their best to escape to the back of her head.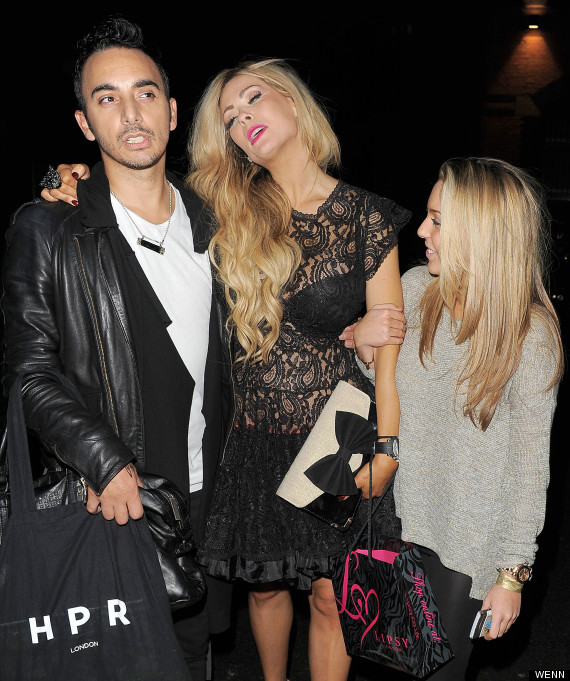 'I'm not asleep, I'm just resting my eyes'
After her friends had finally managed to bundle her into a car, Nic looked out of it as she slumped on the back seat.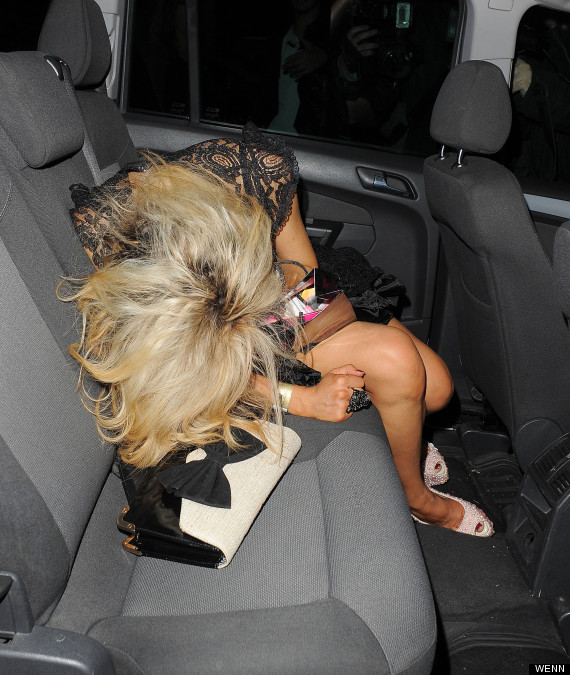 Nicola looks for something she dropped on the car floor. We reckon it could be her dignity.
But Nicola wasn't the only one who'd had a full-on affair with the free bar.
Former 'Big Brother' contestant Aisleyne Horgan-Wallace (yes, that really is her under there) was all Bambi-legged as friends carried to a cab.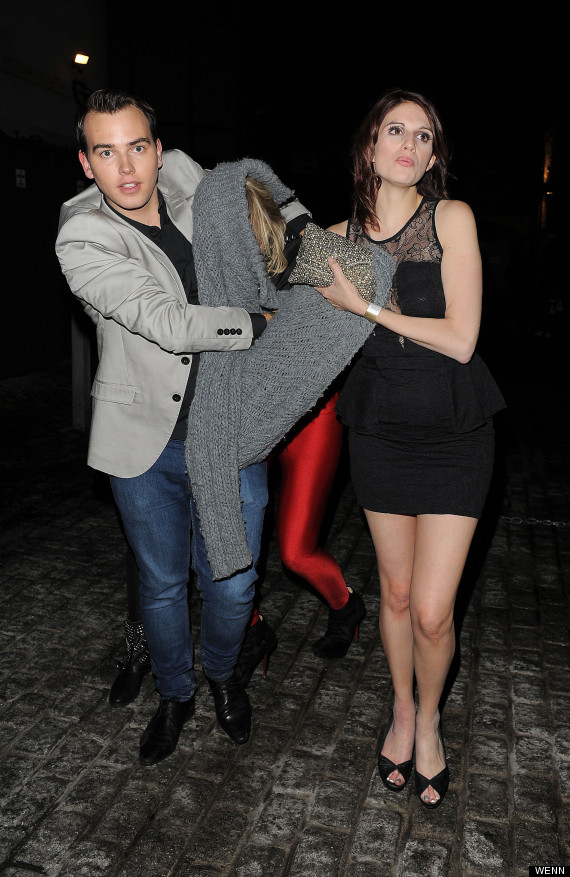 'I'm not drunk, jumpers over the head are just so in this season.'
She may have once famously told Nikki Grahame that she'd 'better know herself, little girl', but something tells us Ash may have had trouble remembering her own name last night...
BECOME AN 'X FACTOR' STAR WITH THE CHANCE TO WIN A RECORDING STUDIO SESSION
> IN PICS: OTHER TIRED AND EMOTIONAL CELEBS
Tired And Emotional Celebs