Elizabeth Taylor, Audrey Hepburn, Natalie Wood... Bob Willoughby photographed them all, and now his photographs are on display in London at the Proud Chelsea gallery.
Bob Willoughby, the man widely credited with creating the motion picture 'still' we see everywhere today, was the first outside photographer to be hired by the studios to capture the moments of production on set. The stars he spotted and snapped included Rock Hudson, James Dean, Frank Sinatra - all of whom captured in the casual but sultry poses that highlighted their allure.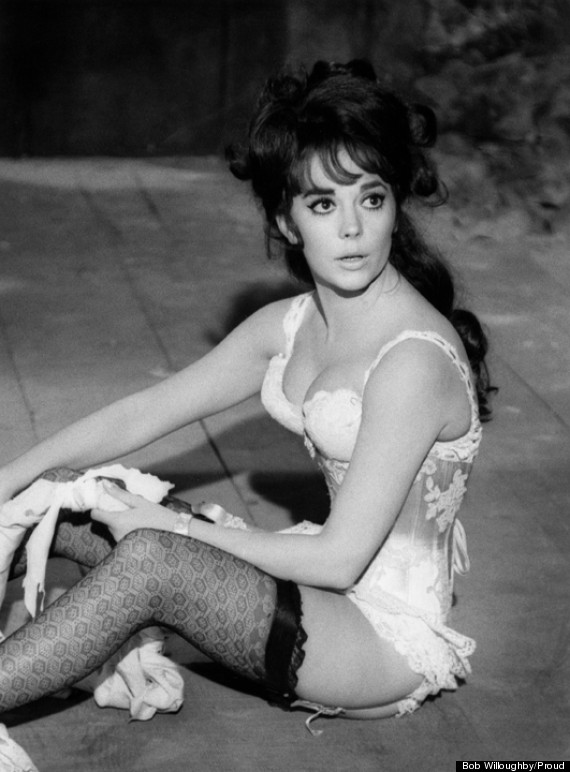 Bob Willoughby catches Natalie Wood in casual pose
Willoughby's photographs covered the pages of magazines for three decades and helped create icons of the people he came to know through covering their working day. Known for his artfully informal pictures of gamine actress Audrey Hepburn, Willoughby's big break came when his shot of Judy Garland on the set of 'A Star is Born' made the front cover of Life Magazine.
'Bob Willoughby: The Silver Age of Hollywood' boasts photographs from the sets of feature films such as 'The Graduate', 'Rebel Without A Cause', 'My Fair Lady', 'Ocean's Eleven' and 'Rosemary's Baby', and offers an opportunity to see Hollywood stars in and out of character; in moments of high drama and at their most relaxed.
Willoughby captures a striking James Dean pouring over his script, a deeply pensive Jane Fonda rehearsing her lines, and some on-set tension abated by a food fight between Blake Edwards and Natalie Wood. The exhibition also includes Willoughby's first photograph of Audrey Hepburn when the pair met at Paramount Studios.
Bob Willoughby was born June 30, 1927, Los Angeles, California. At age 12, he was given his first camera, and by the time he was at film school he was already working for Hollywood photographers.
He died in the south of France in 2009.
Bob Willoughby: The Silver Age of Hollywood, Proud Chelsea, 161 Kings Road, London SW3 5XP, 8th November 2012 – 13th January 2013. See our special preview pictures below...