Harry Styles has only been back in the US for 24 hours but he has wasted no time in heading straight to the tattoo parlour to add to his ever-growing collection of inkings.
The One Directioner was spotted getting some more body art done at a Shamrock Tattoo in West Hollywood last night.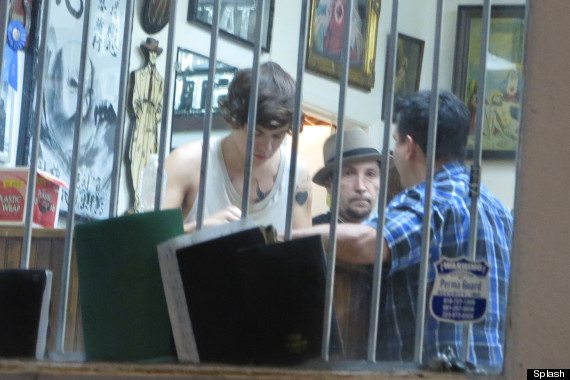 Harry was seen after getting inked at a Hollywood tattoo parlour
And the latest additions to his body are his biggest yet, having two massive sparrows etched on his chest and a big heart at the top of his arm.
He's reportedly added some more stars to his left arm too.
Harry had to be escorted through the screaming crowds as he left the tattoo parlour
Only last month, Harry unveiled some scribblings on his wrist and some slogans on his forearms.
At this rate he'll be giving David Beckham a run for his money.
BECOME AN 'X FACTOR' STAR WITH THE CHANCE TO WIN A RECORDING STUDIO SESSION