Right from the apocalyptic opening sequence, we knew what waters this boat 'Secret State' was heading, straight into the seas of all those other elliptical political thrillers - 'State Of Play', 'House of Cards', 'Heart of Darkness', something of something else.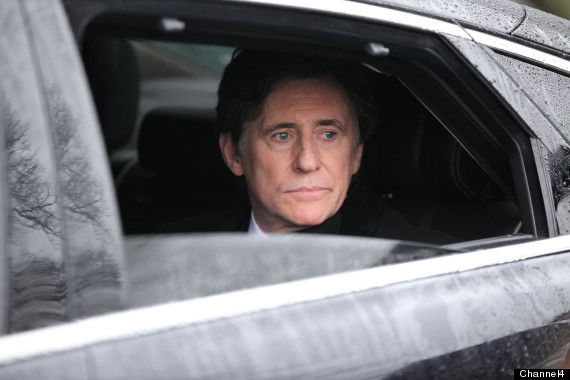 Deputy Prime Minister Tom Dawkins (Gabriel Byrne) is a man with a lot on his mind
As the Deputy Prime Minister, Gabriel Byrne was a man with a lot on his mind - capably portraying existential guilt ("you're thinking about Bosnia, you did the right thing"), the ambition ("what if I stand?") and fear of a deputy prime minister who can see that the disappearance of his boss carries with it opportunity, but also the burden of too many secrets. Hopes for a residence at Number 10 loom, but in the meantime, he had to clean up the mess of a gigantic explosion in a Teesside factory, owned by a US petrochemical firm with whom he has some spurious tie - made messier by the apparent suicide of a very anxious pathologist.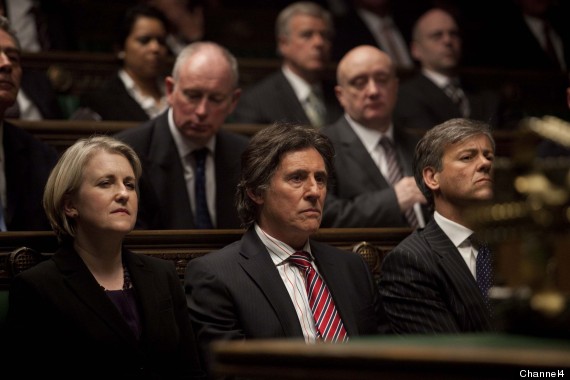 Secret State is another adaptation of the novel 'A Very British Coup'
As you may be able to tell, this was the kind of plot pollen around which TV scheduling executives buzz happily, and it really did split the atom between the ones that have gone before. It was as though they had political thriller cue cards, threw them up in the air and agreed to write the script according to whatever order they came down in.
When Chris Mullin's novel on which it is based, 'A Very British Coup', was first adapted for TV in 1988, it was industrial, gritty, with a properly looming sense of apocalypse, that the democratic ties binding the social fabric of the country were in danger of unravelling, that we were just one false move away from disenchantment and anarchy. Fires literally burnt in the distance. And in Ray McAnally's central character of Harry Perkins, we had a heavyweight protagonist who carried the world on his shoulders. Watching last night's debute episode of 'Secret State' made me wish I had the original version on DVD to experience again.
In contrast with the steely McAnally, while Byrne equally carried such gravitas, he also conveyed - inevitable perhaps for a TV lead these days - the slightly cosmetic smoothness of the Hollywood A-lister he has been for a long time, with no sign of the revolutionary zeal in his eyes we used to see in films like 'Defence of the Realm'. Where is his fire? His individuality? His Irishness would have been nice.
It all felt a bit delibeately tailored for an international audience. (Which is paradoxical, because the defiantly northern original TV series won Emmy Awards and was shipped to dozens of countries, and parochiality hasn't done Nordic Noir any harm.)
Fortunately, the presence of Rupert Graves, Charles Dance and Sylvestra le Touzel, as an against-type potty-mouthed Foreign Secretary, kept the drama on solid London ground, even if the shots of the Thames, the Commons, did feel, again, deliberate. And it wouldn't be a gritty political drama without Gina McKee wandering around, narrow-eyed, pale and knowing.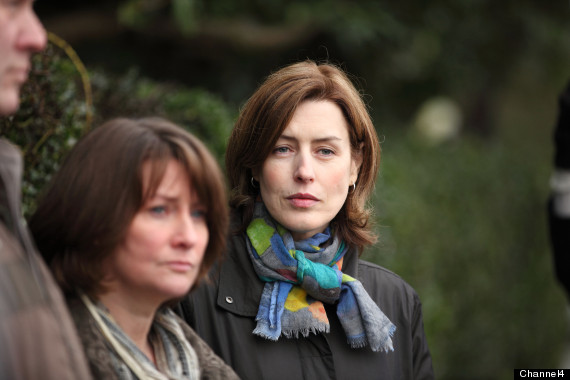 Gina McKee - cast very much to type
Perhaps 'Secret State' is just at the mercy of the influence of all the political drama that has entered our psyche in the intervening period - 'State of Play', 'Spooks' and, if you want to chuck in some subtitles, 'Borgen'. Which in turn all tell us something about the society they portray.
Tom Dawkins and his cronies are far more concerned with how things will play out with the baying media than they are with the internal dilemmas that were McAnally's domain. This shift of burden and priority could prove to be the biggest change of all to our culture over the last two decades of power-wrangling, in which case holding up a mirror to the shifting consciousness is by no means unimportant. And a political thriller is never a bad thing. I'll keep watching.