The van driver who hit Olympic cycling hero Bradley Wiggins in the early hours of Thursday morning has been identified as Cath Burrows.
Burrows apparently shrieked "Oh my God — I've just knocked over Bradley Wiggins!" after the accident, according to The Sun.
The businesswoman ironically prefers motorbikes and owns a Porsche garage.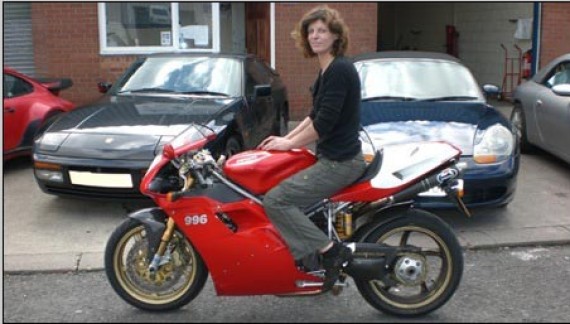 Cath Burrows on one of her motorbikes
She repeatedly exclaimed "What have I done?" and allegedly told a friend "I just didn't see him", when she recalled hitting the Tour de France champion.
Wiggins, 32, was hospitalised after suffering bruised ribs but discharged yesterday afternoon, brandishing his middle finger at photographers as he was driven away. The scene of Wiggins' accident
The seven-time Olympic gold medallist is now recovering at his home in Eccleston, Lancashire.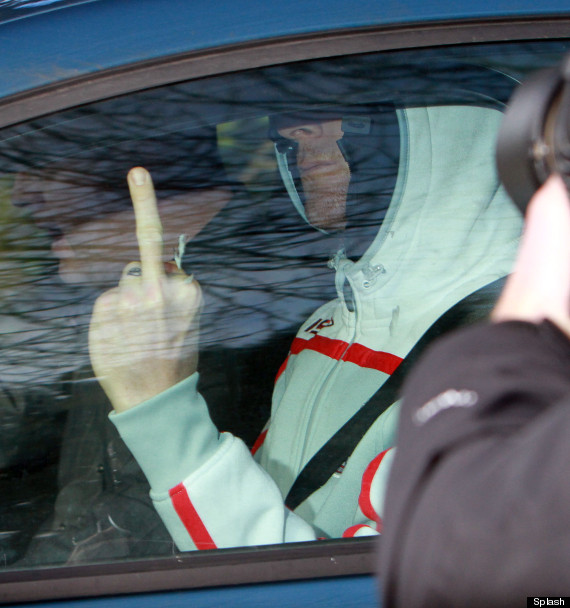 Wiggins flips the bird at photographers
Meanwhile Shane Sutton, head coach for the GB Cycling Team, is recovering in hospital after he was involved in a separate road accident yesterday in Manchester after he suffered bruising and bleeding on the brain.
A spokeswoman for British Cycling said: "It is extremely rare that our riders and coaches are hurt while out cycling on the road, even rarer that two incidents should occur in a short space of time, and we wish Shane and Bradley a speedy recovery."