What do you expect to find on the big screen when you wander into the cinema? These days, as well as all the big blockbusters, a bit of nudity (with subtitles) and lots of stunning animation, you're likely to find opera, theatre, even some ballet - as all the nation's cultural guardians compete for screens to bring their performances to as many eyeballs as possible.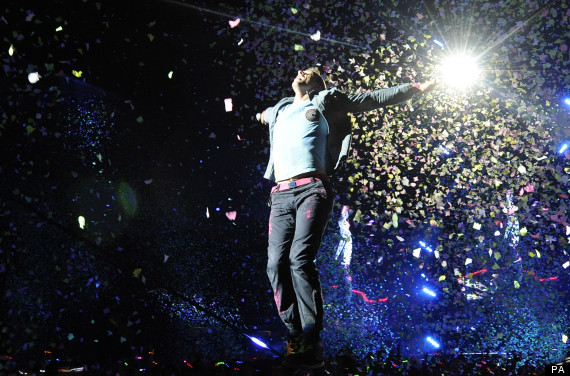 Coldplay are bringing their Mylo Xyloto to the big screen
Coldplay aren't the first band to try to find bigger, more diverse audiences by putting their concerts in the hands of film-makers. Martin Scorsese was let loose on the Rolling Stones, U2 experimented magically with 3D, and most recently, Michael Jackson's concerts that never happened were captured - sort of - with the film based on rehearsals and what footage they had.
Now, Coldplay are joining in, bringing their recent Mylo Xyloto concert to the cinema - for one night only. Mylo Xyloto is the fourth studio album from the British band, and spawns such tracks as 'Charlie Brown', 'Princess of China' and 'Paradise' that went down so well at the summer's Paralympics Closing Ceremony, where they were the house band.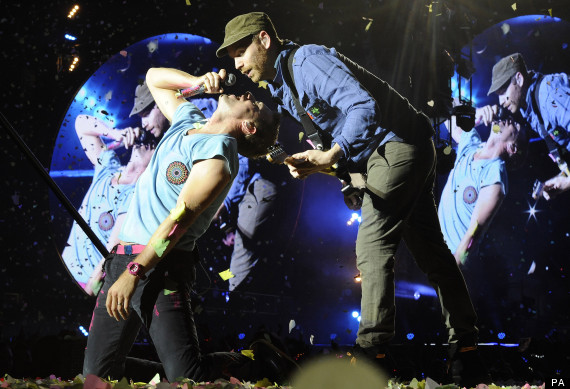 Missed the tour? Fear not...
Coldplay are 'playing' for one night only in cinemas - and it's 'Coldplay Live 2012', the story of their Mylo Xyloto World Tour. It will be screened at cinemas globally for one night only next Tuesday 13 November, before the official DVD release.
The band's loyal and gigantic fanbase will, no doubt, leap at this opportunity to see their favourite mellow rockers in action. What will be interesting is if this relatively new way of bringing music to eyes as well as ears finds a whole new audience willing to sing along to 'Clocks' in between bits of popcorn.
If you're feeling tempted, CLICK HERE for details, and see Coldplay and friends in concert action below...