'Strictly Come Dancing' pro James Jordan has vowed to dance through the pain as he aims to compete in this weekend's show - despite scans which show he has tendon injuries.
The star, who's partnered with Denise Van Outen on the BBC1 show, has missed days of rehearsals and at one stage was barely able to walk after a fall down stairs.
James is determined to return to the dancefloor to take part in Saturday's show but producers will make a call on whether he is fit to take part on Friday.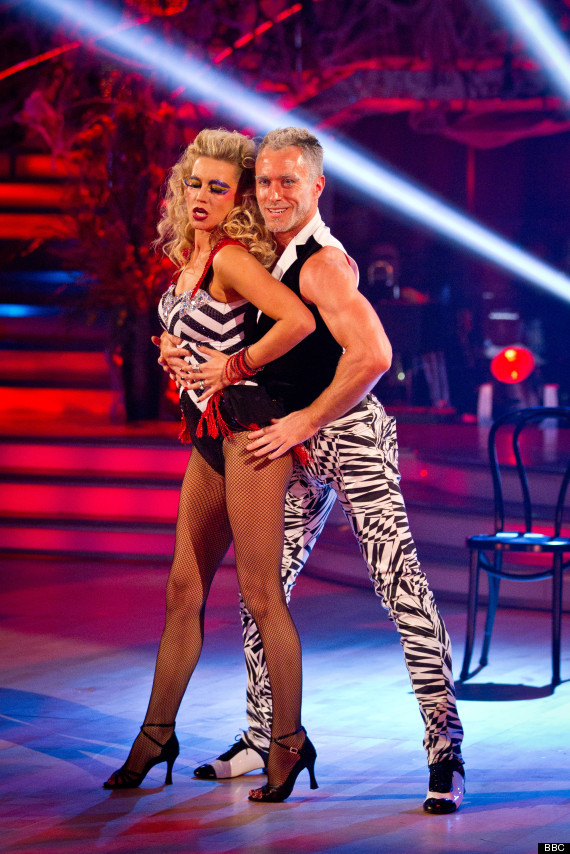 Denise Van Outen and James Jordan on Strictly
His injury has been so severe that he was sent to a specialist after there was little improvement following a period of rest. James has undergone an MRI scan which showed his foot was fine, but he has damage to ligaments. He has taken the all-clear on his foot to mean he should carry on.
He told his fans: "MRI shows damage in three different places but foot structure (is) good. I will just take the pain and carry on."
The damage is thought to be around the side of his foot and his heel.
Denise has been forced to rehearse with former regular Ian Waite while Jordan tried to regain his fitness this week.
James was injured before Saturday night's show and he had to grin and bear it though both his dance with Denise and the professional routine. The pair still found themselves at the top of the leaderboard at the end of the show. He later headed to hospital to check whether he had a fracture, but was given the all-clear.
James has already suffered a bust nose in the past few weeks. Telling fans about his woes earlier this week, he said: "Seven years on Strictly, I've never missed a show or training through injury. This year my eye, nose and now ankle.