One Direction took the British weather with them for a record-breaking performance on the 'Today' show in the US yesterday.
The heavens opened as the British boy band took to the open air stage in the Rockefeller Plaza in New York but we're sure the record crowd of 15,000 screaming fans managed to distract them from the rain.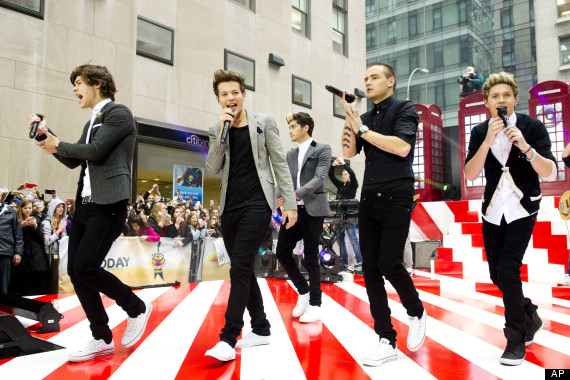 One Direction on stage for the 'Today' show
Harry, Liam, Zayn, Louis and Niall opened the show with 'What Makes You Beautiful' before announcing they'll be coming to the big screen next year in their very own 3D movie *screams*.
Niall told the crowd: "We are going to do our first-ever movie and it's going to be in 3D and it's coming to cinemas near you on the 30th of August, 2013."
Niall Horan, Liam Payne, Harry Styles, Zayn Malik, Louis Tomlinson on US TV
The boys also belted out their most recent hit 'Live While We're Young' before slowing things down for their Ed Sheeran-penned single, 'Little Things'.
Many fans had camped out for nearly a week to catch a glimpse of the band as they launched their second album, 'Take Me Home'.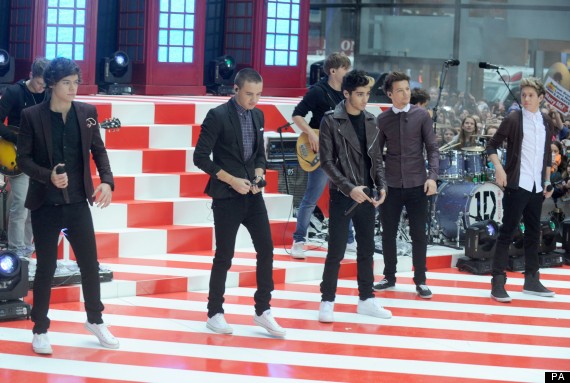 The temporary campsite got so big at one point that it started to cause traffic chaos in the Big Apple leading to many fans being told to pack up their belongings and leave.
Speaking about their fans dedication in the aftermath of superstorm Sandy, Harry said: "I think for us it's unbelievable to see the fans support.
"'I think in spite of everything that happened, our thoughts and prayers are with everyone that's been affected by Hurricane Sandy and to see everyone come out still when everything's happened is absolutely amazing, it means so much to us."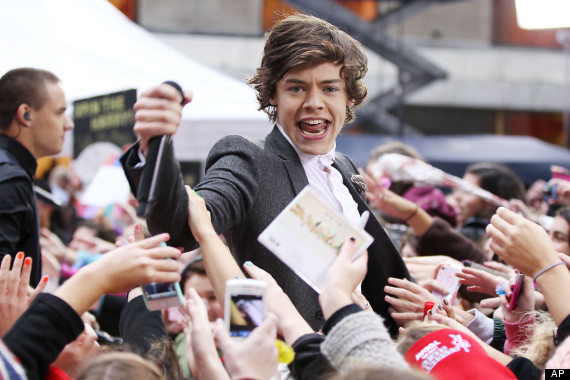 Harry gets to grips with the crowd
Meanwhile, Johnny Depp has come out as a fan of 1D after it emerged the Hollywood star invited the lads to his LA pad recently.
The 'Pirates of the Caribbean' star had reached out to the band's management to ask if they would come round to his home and meet his teenage daughter Lily-Rose.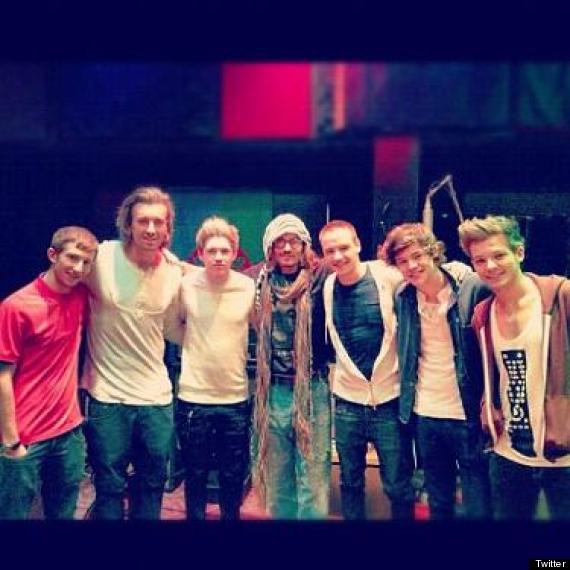 A source told The Sun: "Johnny found out 1D were in town and, after making a few calls, they came round to his studio.
"He brought out his piano and guitars for the boys to test and they had a little jam session.
"Lily-Rose just watched with her blushing mates while her dad temporarily joined the world's biggest boyband."
VOTE IN THE 2012 HUFFPOST CELEB AWARDS
HUFFPOST UK CELEB ON FACEBOOK | FOLLOW US ON TWITTER
Niall Horan, Liam Payne, Harry Styles, Zayn Malik, Louis Tomlinson on US TV