Ricky Hatton displayed his phenomenal physique ahead of his comeback fight against Vyacheslav Senchenko on Wednesday.
Hatton invited the media in to watch his workout at the Hatton Health and Fitness gym in Hyde ahead of his 24 November fight with Ukrainian Senchenko at the Manchester Arena.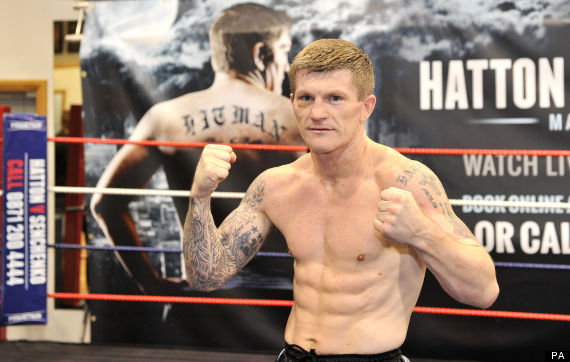 Ricky Hatton is now back in shape and ready for his next fight on 24th November
After spending time in rehab to tackle drink and depression problems, the 34-year-old boxer is looking ahead to the 48th fight of his career.
The Hitman has only lost two of his 47 fights, both coming at the MGM Grand in Las Vegas against Floyd Mayweather Jr. in 2007 and Manny Pacquiao in 2009.