The great inevitability has been inspiring art and literature for centuries.
Yet despite all the pickled sharks in tanks and Shakespearean sonnets, an entire exhibition dedicated to death has remained a rarity - after all, how much morbidity can one take?
With 'Death: A Self-portrait' - a new show opening on Thursday - London's finest art-science museum the Wellcome Collection have decided to put on on anyway.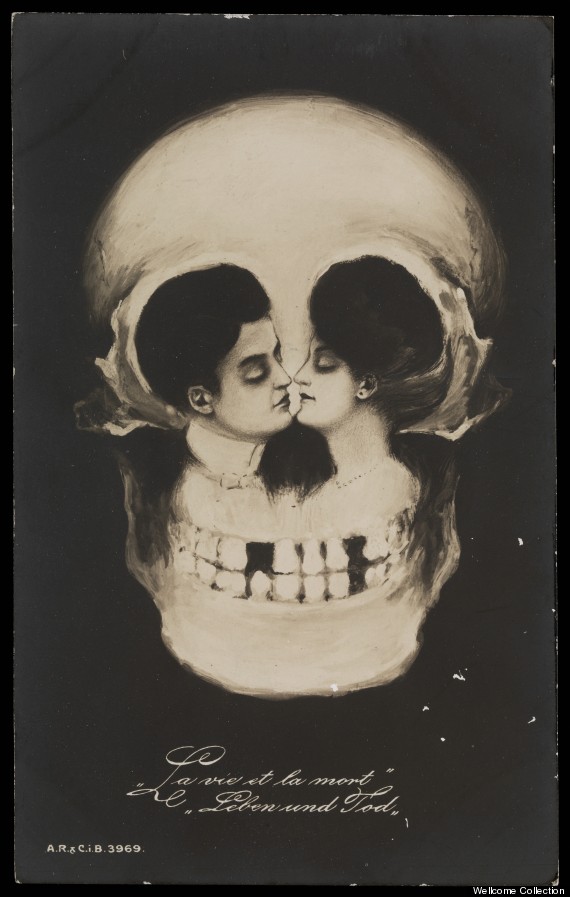 A postcard from the 1900s re-interprets death
With a range of exhibits including masterpieces by artists Rembrandt and Goya, light fittings made out of bones and installations dedicated to Mexico's Day of the Dead, it's pretty much an A-Z of the final curtain. There's even an entire section dedicated to 'Violent Death' for horror fans.
We've got a sneak preview of the works on show below. Try not to get too depressed.