Luis Carreira, the Portuguese racing driver, has died in a crash during qualifying ahead of the Macau Grand Prix. He was 35.
Carreira succumbed to injuries sustained after he crashed while racing for the Bennimoto Raider-Cetelem team on Fisherman's Bend at the Guia circuit.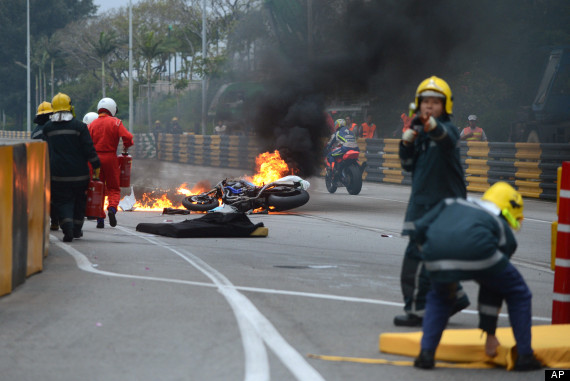 Carreira's motorcycle burns after the crash
He was pronounced dead 20 minutes after he arrived at the local hospital.
A statement from the Macau Grand Prix committee said: "The Macau Grand Prix Committee has contacted the family and the members of the team, and the Committee expresses its sincere condolences."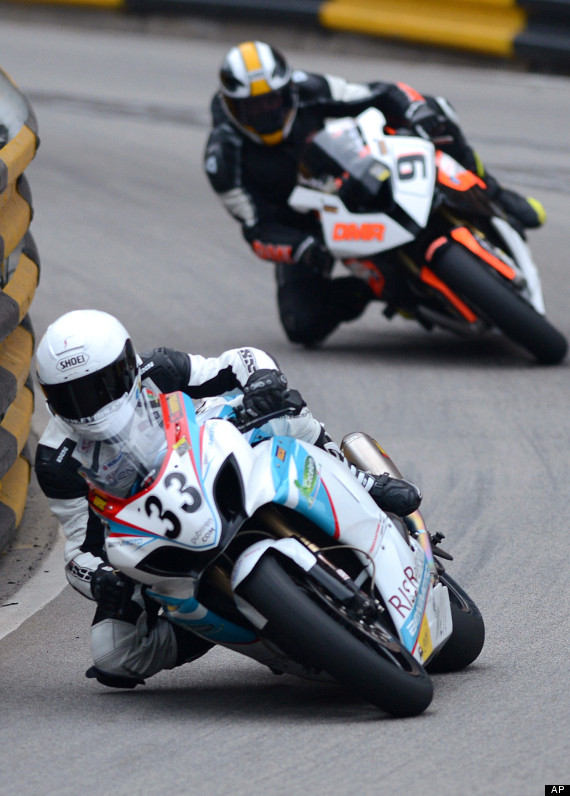 Carreira during the qualifying session of the Macau GP
No other riders were hurt when the tragedy occurred.