Brendan Rodgers has insisted Liverpool cannot afford to lose Luis Suárez amid reports Manchester City are keen to sign the striker.
Suárez, 25, has scored 11 times for the Reds this season and has contributed to over half of their Premier League goals.
City coach Roberto Mancini, despite boasting a strikeforce of Sergio Agüero, Mario Balotelli, Edin Džeko and Carlos Tévez, remains keen to bolster the squad's attack. Džeko has declared his unhappiness at being a substitute while Balotelli's unpredictability is destined to affect his longevity at the club.
Rodgers however stressed Suárez was going nowhere.
"You will have to ask Roberto Mancini about that. There will be no bidding war, he's staying here," Rodgers told Sky Sports News when asked about the reports of a possible transfer.
"If we lose Luis then we have no strikers, so we can't afford to lose anyone.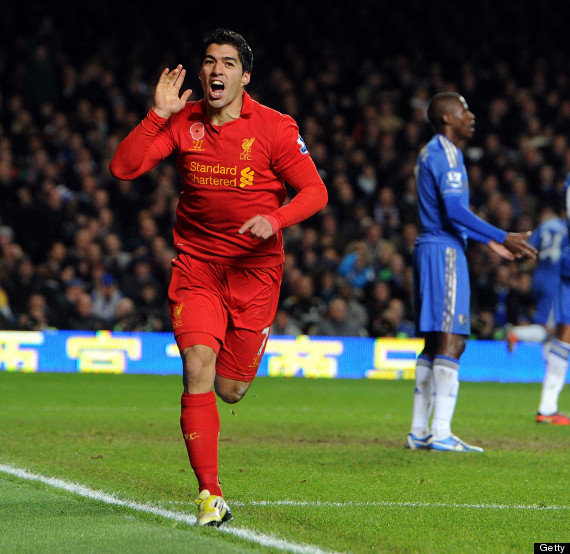 Suárez has scored eight of 14 goals this season
"He is certainly not someone we want to sell or move on. He has been a brilliant player to work with and we want to add to our squad, not take people out of it, especially a world-class player.
Suárez inked an improved long-term contract with Liverpool in the summer in what was hailed by the club's managing director Ian Ayre as their "biggest signing" in the Being: Liverpool six-parter.
But Liverpool are currently languishing in 13th place and are not competing in the Champions League for a third successive season. Their participation in the Europa League is only down to their 2012 League Cup final victory over Cardiff City on penalties.
City offered Robin van Persie £300,000 a week to join the club in the summer, but the Dutchman preferred to join Manchester United from Arsenal. Tévez was the last major striker they recruited who was already playing in the Premier League.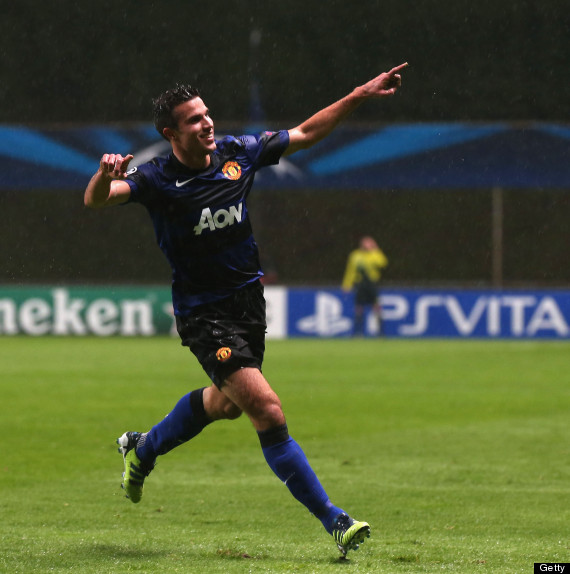 Van Persie rejected becoming English football's highest earner
The Blues too could be without Champions League football in the second half of the campaign again. They are rooted to the bottom of their group and must win their two remaining matches at home against Real Madrid and away to Borussia Dortmund to stand a chance of qualifying for the last 16.
Due to their poor form on the continent, Mancini's future has also come under scrutiny even though he signed a new five-year deal in the summer. The Italian was also in talks about taking over Ligue 2 side AS Monaco at the tail-end of last season.