It was a case of new tour same old antics for Rihanna as she kicked off her 777 jaunt in Mexico last night.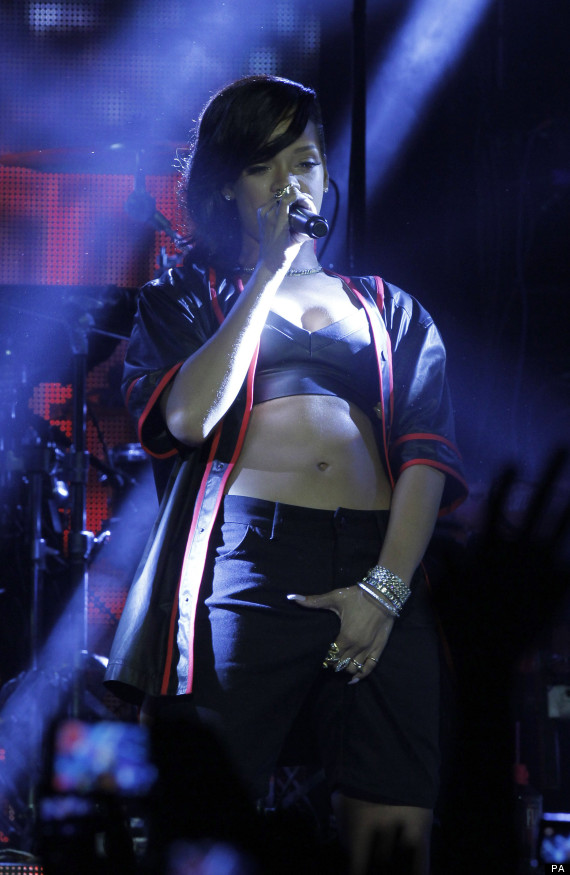 A half-clothed RiRi was flashing as much flesh as possible as she crotch grabbed her way through her performance at the Plaza Condesa.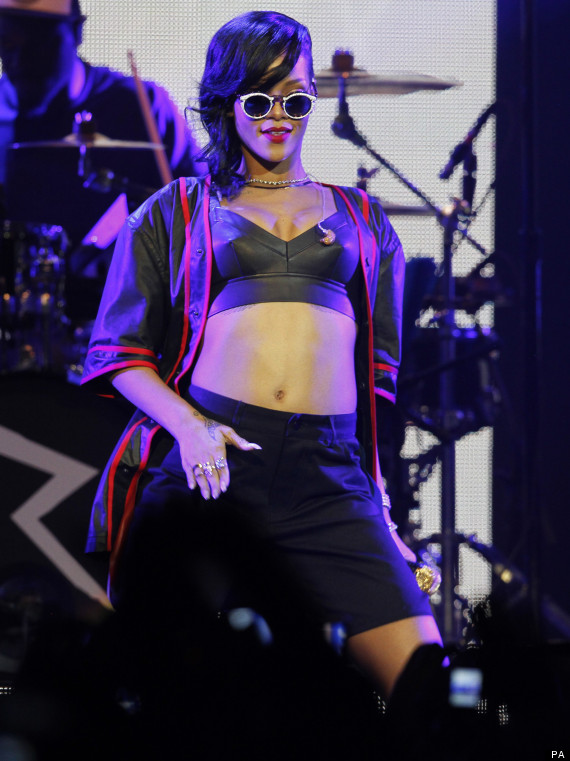 She is performing in seven countries in seven days in celebration of her seventh album 'Unapologetic', hence the name of the tour.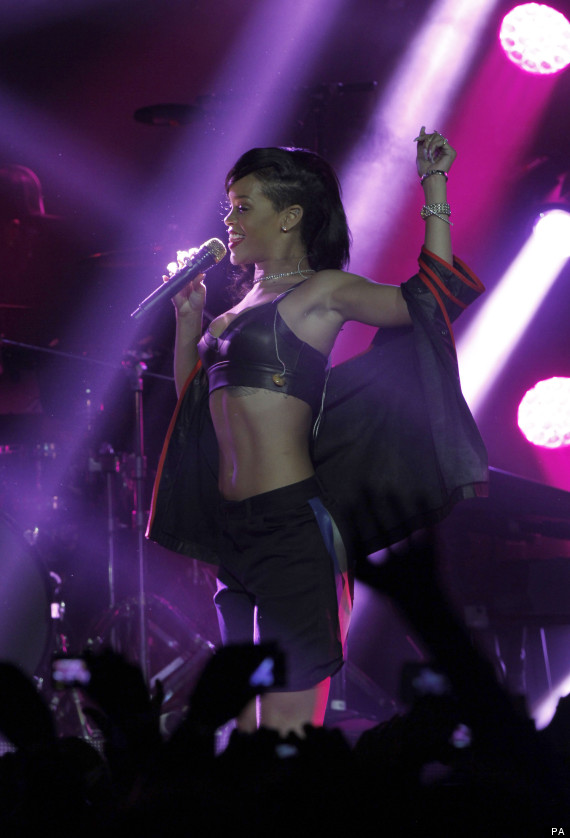 She's also invited 150 journalists and a group of her biggest fans to travel around with her on a specially chartered plane. Errr, where was our invite RiRi?
According to MTV who are one of the lucky ones having a big old party touring with RiRi, she came on the loudspeaker after everyone boarded the plane and said: "Ladies and gentlemen, there is an emergency code f***ing 777. Who's ready for Mexico? Who's ready for tequila?"
After Mexico, she's off to Toronto, Stockholm, Paris, Berlin and London before finishing in New York.
Rihanna has also just announced a world tour for 2013, entitled Diamonds, which includes five UK dates.
VOTE IN THE 2012 HUFFPOST CELEB AWARDS