Robert Pattinson was terrified of taking a screen role away from his established 'Twilight' persona, reveals his 'Cosmopolis' director David Cronenberg.
"It was well out of his comfort zone," the director tells HuffPost UK. "He was worried about that, which surprised me. Once every 10 days or so, he'd come and say to me 'I don't know what I'm doing', and I just said 'be scared, you should be.'"
While his fans will forgive their 'Twilight' heartthrob anything, film critics have yet to be convinced of Pattinson's acting talents and, with a handful of non-Twilight projects to his name, the critical jury is still out. Not so Cronenberg.
Robert Pattinson stars in 'Cosmopolis', encouraged by David Cronenberg
"He surprised me every day, coming up with new things... he was lovely and very down to earth. I told him 'just respond to the other person in the scene and stop worrying.'"
And in high praise indeed, Cronenberg thinks he'd happily measure up to his oft-used muse, Viggo Mortensen - "I'd love to see a film with them both in. I think they'd make a great pairing."
Pattinson does carry a lot of Cosmopolis on his shoulders, in the central role of Eric Packer, a beyond-rich entrepreneur conducting all his pleasures, both business and sexual, from the cloister of his limousine. Cronenberg has carried the Dystopian vision over from the original book, but he argues there is hope to be found where the characters "seemingly cold, distant and alien prove to be strangely emotional and human".
Cronenberg realises he is best known for his disturbing back-catalogue ranging from 'The Fly' to 'Scanners' and 'Naked Lunch', with their successes garnering him such epithets as 'King of Venereal Horror' and 'Baron of Blood', but he reflects that he doesn't much like getting blood on his hands these days.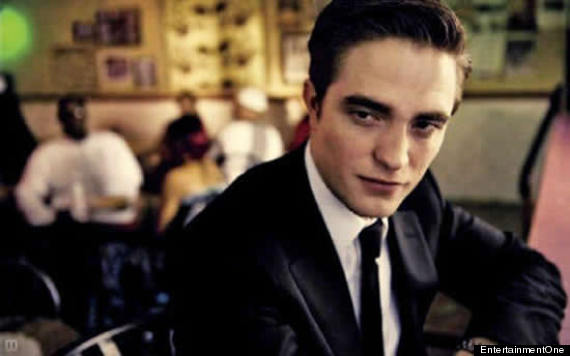 Robert Pattinson was terrified, something Cronenberg told him was all part of the process
"Even my great friend Guillermo Del Toro tells me, 'I admire what you do, but I loved the 70s stuff.'
"It's part of his own youth, but I can't really deal that now. I don't turn my back on horror, and if there was an amazing horror genre film to make, I'd grab it, but I've done that already.
"I realise I'm a fairly big influence on film makers and that's gratifying, but it's all spontaneous and intuitive.
So is there a rom-com in him, a chick flick?
"I like chicks," he laughs. "They're in all my movies. The problem isn't the romance, it's the formula. It's very difficult to be inventive within the rom-com formula. Unlike sci-fi. There's no room for invention.
With such a body of work to his name, including the recent Freud-Jungian tale 'A Different Method', is there a thread to be recognised?
"It's not for me to say. Some say Freudian, but actually my first film was a 7-minute short about a doctor and his patient so it's all in there."
Proving that, just when you think you understand him, David Cronenberg manages to whip it away again.
Cosmopolis is now available on DVD. (Twilight Breaking Dawn Part 2 in UK cinemas tomorrow). Watch the 'Cosmopolis' trailer below...