We do love unearthing embarrassing old photos and videos of celebs before they were famous here at HuffPost Celeb and we've got a corker for you today, although we doubt we'll be getting a thank you card from 'X Factor' hopeful Jaymi Hensley of Union J after he sees this.
Before he entered the singing competition as part of the boyband, Jaymi was earning his crust as a solo artist singing at events up and down the country. He even got to fly off to glamorous locations abroad occasionally. And Gran Canaria.
Oh the glamour.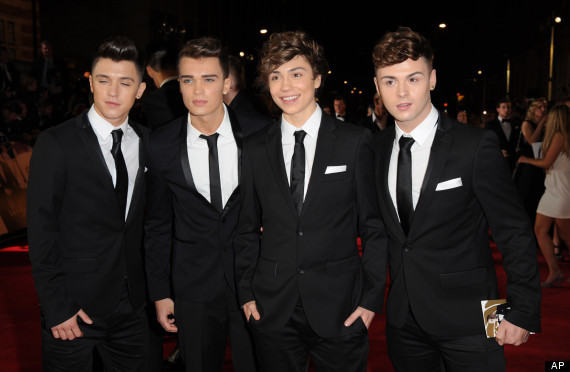 Jaymi (far right) and his Union J bandmates
We're guessing Adam Rickett was busy washing his hair/working on his abs during the 2010 Maspalomas Pride celebrations, but luckily Jaymie was free to belt out his biggest/only hit 'Breathe Again' for the adoring crowd. He did Kings of Leon too. Ooooh, versatile.
Click the video above to watch a pre-fame Jaymi in action...
VOTE IN THE 2012 HUFFPOST CELEB AWARDS
WIN SIGNED COPIES OF TULISA'S AUTOBIOGRAPHY