Carlos Tévez has had his car impounded for a second time in four years after it was discovered he did not have valid documents for driving in the UK.
The Argentinian was driving his Porsche Panamera in Manchester with an international licence, but had not changed it for a UK equivalent.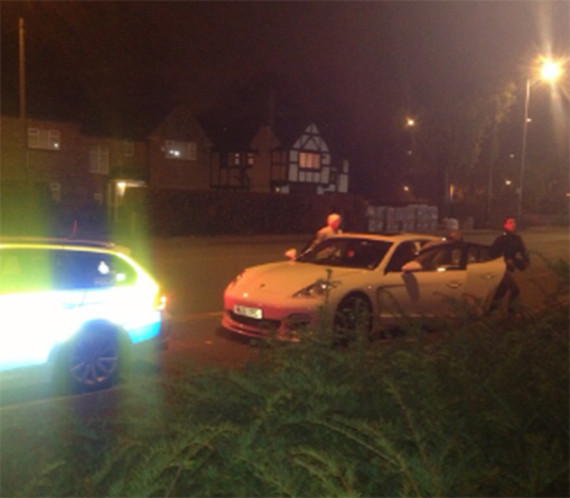 Tévez is pulled over by police in Manchester
Manchester City striker Tévez could only watch as his vehicle was seized in another embarrassing road-related incident.
In February 2009, Tévez had his £140,000 Bentley impounded after it emerged he did not have a full UK driving licence then as well. Tévez in action for City against Tottenham last week
Police had stopped him because they suspected his car's windows were too dark, only to find the former Manchester United striker was without the necessary paperwork. Tests confirmed his car's tint was illegal.
Later in August that year, he was pulled over on the A34 in south Manchester and asked to produce a valid licence within seven days.