The Church of Scientology, famous for its celebrity followers in Hollywood, is to build its new £6m headquarters in a slightly less glamorous location - Birmingham.
The controversial organisation plans to expands its effort to recruit followers across the Midlands It plans to restore a listed mansion in Moseley, a disused building it purchased for £4.2 million, which was the former Birmingham home of the Ideal Benefit insurance society.
A peppy video has been launched on the church's website, introducing the new headquarters to locals with a summary which might not immediately endear them to West Midlanders.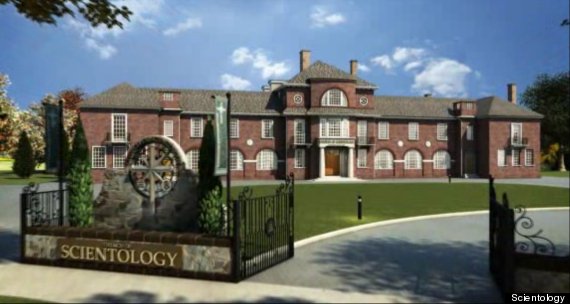 An artist's impression of the new Scientology centre in Birmingham, which will cost £6m
"London may be the hub of the old British empire," says the American announcer, " But Birmingham is and always will be the city that says 'working man's England'.
It describes the new headquarters as "fashioned after a classic English country estate" in "progressive Georgian style" evocative of a time "when the sun, quite literally, never set on the British Empire".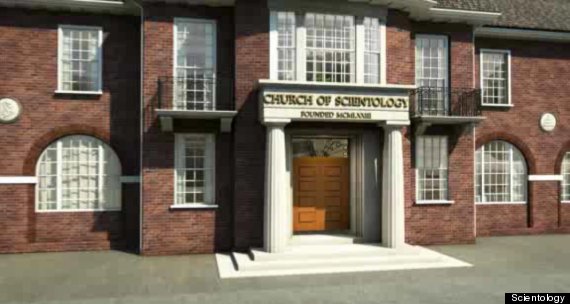 The entrance which has been designed for the Scientology centres in Birmingham
The building has a chapel, a training centre for "auditors", Scientology's psychologists, and an information centre.
The Independent reported that the Church sent 720 leaflets to local householders, inviting them to share their views at the consultation and final planning permission has yet to be given for the £6m scheme.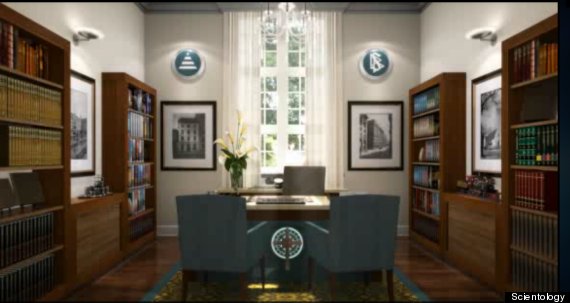 One of the offices in the new Scientology centre
The Church told the Birmingham Post it plans a "complete and sensitive" restoration to "bring the property back to its former glory".
The US Church bought the Moseley mansion for a reported £4.25m in September 2007 but the premises have remained unoccupied since, sparking local fears it could be left to crumble.