Meek-mannered 'X Factor' star Jahmene Douglas is causing chaos ahead of this weekend's live shows, after refusing to sing a song about booze.
The pint-sized powerhouse has proved a hit with viewers thanks to his huge vocal range and nervous ways, but he's found his voice in time to scupper producers' plans for the remaining contestants to collaborate on a Katy Perry track.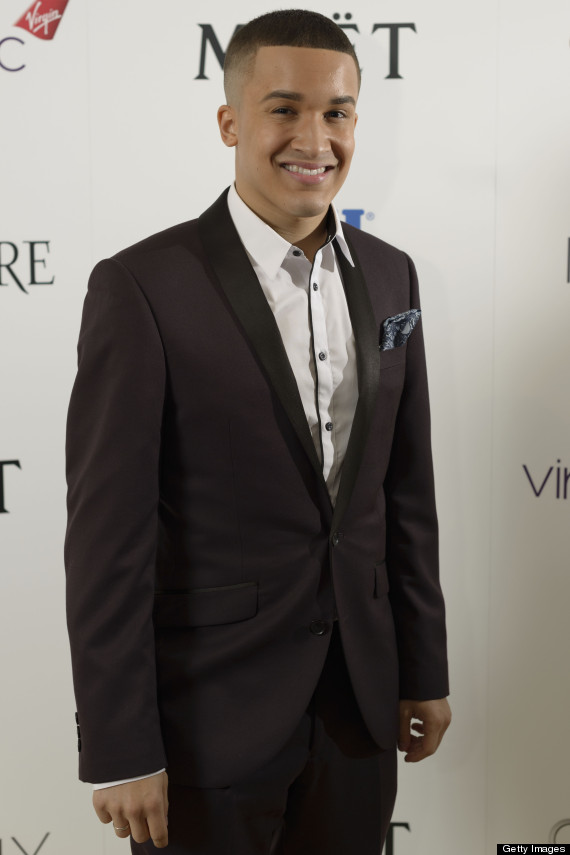 Tee-total Jahmene refuses to sing songs about booze
The former supermarket worker was slated to sing 'Last Friday Night' along with his fellow competitors for Sunday's group song, but he is refusing to play ball on the basis the song is about a boozy party - and he's teetotal.
A source tells The Sun: "Bosses are desperately trying to find a new song for this weekend's group ensemble after Jahmene's refusal.
"The six remaining acts were supposed to perform 'Last Friday Night' but Jahmene has said no. The song is about partying and drinking and Jahmene is teetotal.
HUFFPOST UK CELEB ON FACEBOOK | FOLLOW US ON TWITTER
"He has made it clear from the start that he won't sing songs about drinking and when he heard this track he was adamant he wouldn't perform it.
"Bosses have respected his wishes and it's all hands on deck to get a new song ready in time for Sunday."
The refusal comes after Jahmene opened up about his hellish ordeal at the hands of his abusive dad, who is in jail after attacking his mother with a blowtorch and raping a woman.
He told The Sun: "Every day I thought, 'I'm going to die today.' It was just torture. It would turn my stomach every time I saw my father. I was living in fear. He would flip over anything - you didn't lie, you didn't swear, you didn't put a foot out of place."
VOTE IN THE 2012 HUFFPOST CELEB AWARDS
WIN SIGNED COPIES OF TULISA'S AUTOBIOGRAPHY
X Factor: The Biggest Losers