Lucas Leiva has returned to training with Liverpool after nearly three months on the sidelines.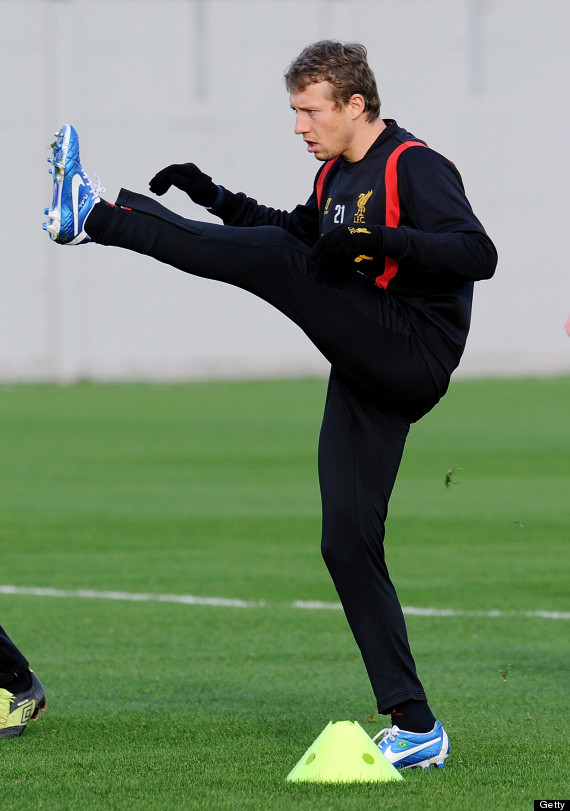 The Brazilian sustained a torn thigh muscle in the club's 2-2 August draw with Manchester City, having featured in two Europa League qualifying matches and the Premier League opener at West Brom already this season.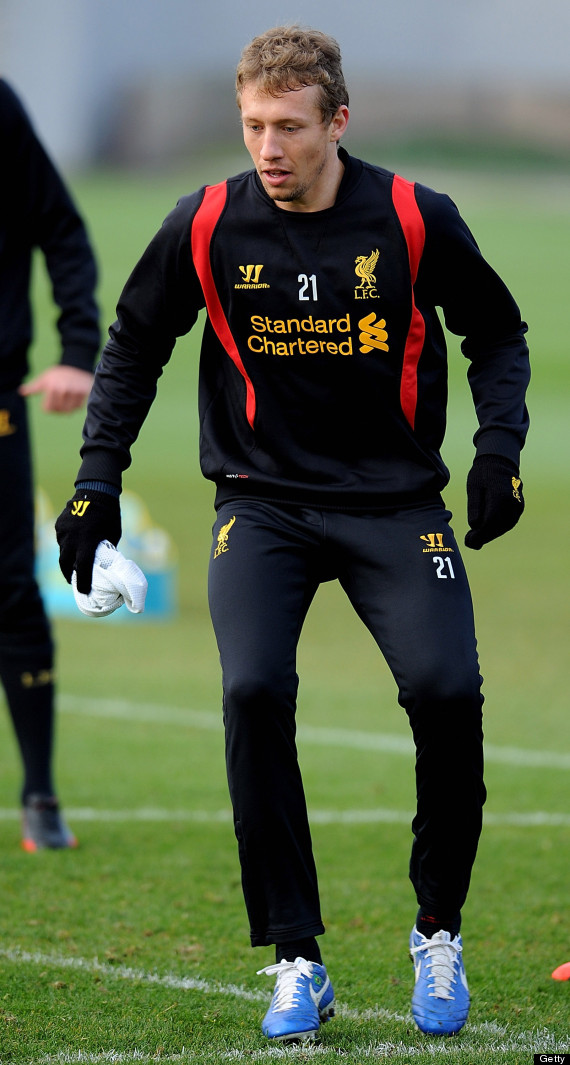 It was the latest blow to the midfielder, who suffered a knee injury against Chelsea in November last year and missed the remainder of the Reds campaign.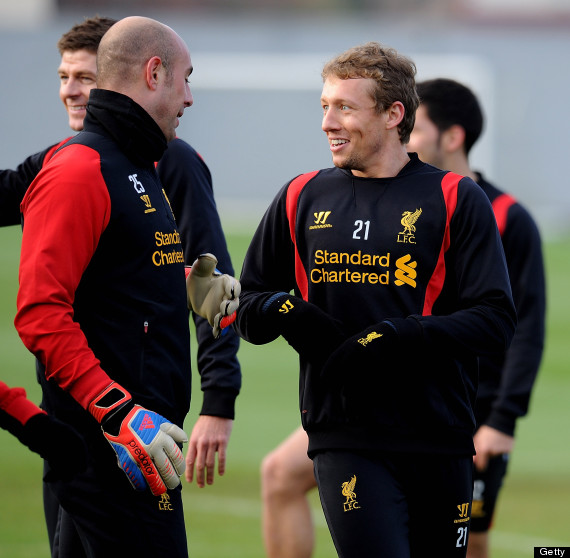 But the 25-year-old was all smiles at Melwood as he joked with team-mates, evidently delighted to see him back on the pitch.