Chantelle Houghton has been having a right old time of it lately, so you can't blame her for escaping from her troubles back home with a sunshine break.
And we have to say it was good to see a smile back on the reality star's face following her split from fiancé Alex Reid as she donned her bikini and hit the beach in Tenerife.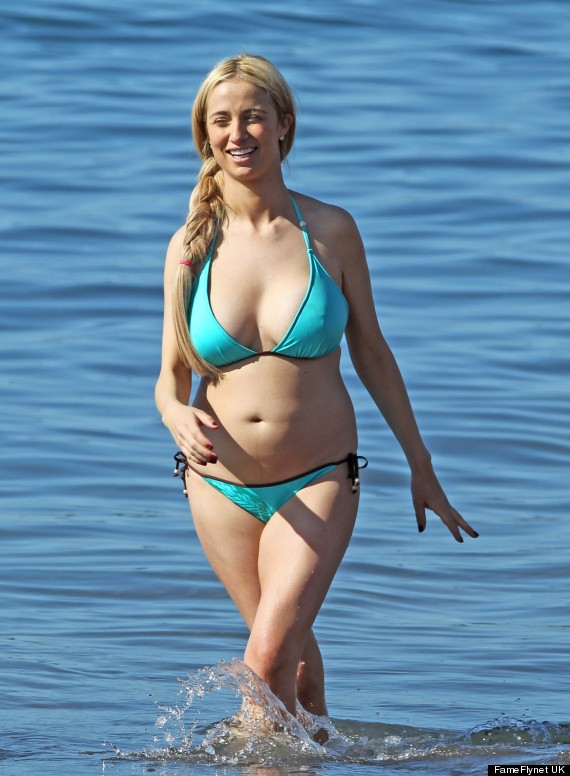 Chantelle was seen smiling as she went for a dip
Chantelle - who gave birth to her and Alex's daughter Dolly five months ago - has had a very public war of words with her ex since they split in September.
As well as accusations of cheating on her with both men and women, 29-year-old Chantelle also accused the cross-dressing cage fighter of turning the home they shared into a sex dungeon in a series of explosive tweets.
Chantelle Houghton On Holiday
Going on a rant on the social networking site, she wrote: "Ok had enough, I'm putting the record straight. I've been in fucking bad place for weeks now but reason for that is this: I found text messages on Alex's phone when she was 6 weeks old, it was to a man and he was arranging to meet up with him as Roxanne for sex.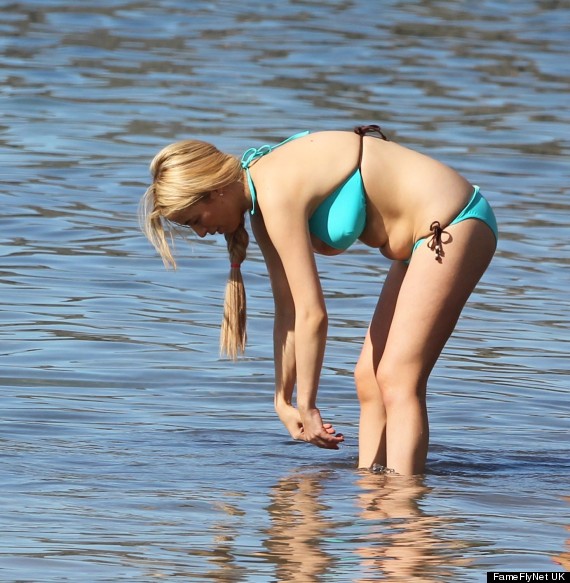 There was no sign of Chantelle's five-month-old daughter, Dolly
She continued with the revelations, writing: "Oh and yes when I was 8 months pregnant Alex turned my house into a sex dungeon and I slept on my flat floor for days cos I couldn't come home.
"Now I know what Katie Price went through and she got the blame back then! I will walk to the end of the earth for my daughter and he will not be getting my money nor will he get Dolly's money."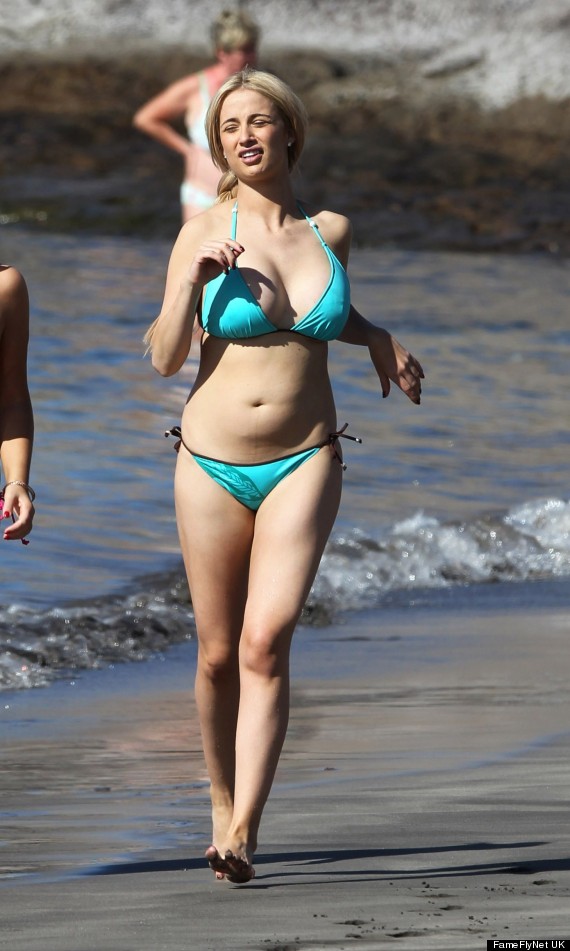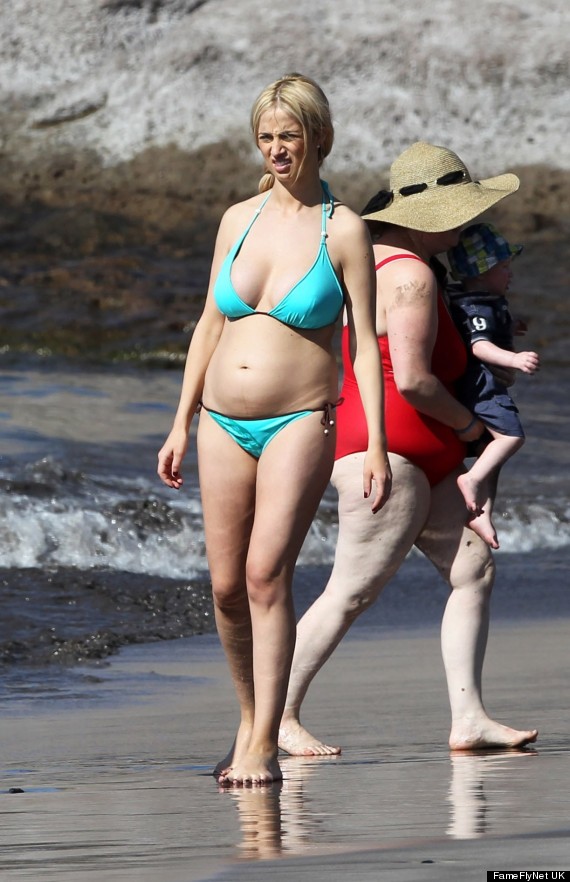 Let's hope for their daughter's sake they both manage to settle their differences.
HUFFPOST UK CELEB ON FACEBOOK | FOLLOW US ON TWITTER
href="https://www.huffingtonpost.co.uk/2012/11/06/huffpost-celeb-awards-201_n_2082275.html" target="_hplink">VOTE IN THE 2012 HUFFPOST CELEB AWARDS
WIN SIGNED COPIES OF TULISA'S AUTOBIOGRAPHY