Rihanna's plan to hire a aeroplane and fill it with fans and journalists to fly around the world with her on her 777 tour was an ambitious one, and one that she is now paying the price for - literally.
The singer has already been fined over £200,000 in airport charges after late take-offs.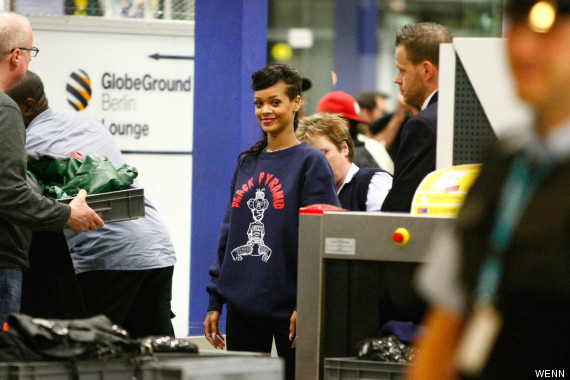 Rihanna was seen arriving in Germany yesterday
RiRi is racking up the fines on the tour which sees her travel to seven countries in seven days in celebration of her seventh album 'Unapologetic', after constantly turning up late to board the plane.
"Rihanna delays going on stage, which throws out the whole schedule," a source told The Sun.
"It's a reaction to the fact that every second of her time is accounted for by organisers. She likes to be in control.
"Every hour that goes by she has to pay for flight clearance on runways and also incurs costs of the private airport teams, customs, baggage handlers and security," they added.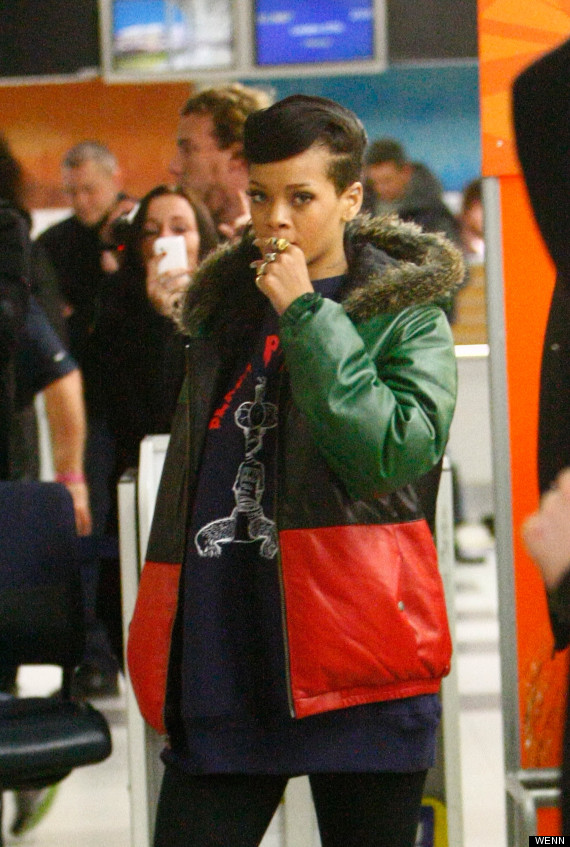 Rihanna has racked up over £200k in late take-off fines
HUFFPOST UK CELEB ON FACEBOOK | FOLLOW US ON TWITTER
Meanwhile, passengers aboard the plane have been forced to entertain themselves as Rihanna has not hung out with them since the first day.
A leaked video shows one man getting naked and running up the aisles on board the aircraft in revolt of Rihanna refusing to give any interviews to the journalists on the trip with her.
The crowd chanted "Just one quote!" as the man - thought to be a presenter from Melbourne's Fox FM - streaked through the plane.
Rolling Stone writer, Jeff Rosenthal said: "We haven't seen Rihanna offstage since the first day, unless you count her popping up at baggage claim for a few moments on the morning of the second."
He added: "From journalists to fans to label reps to airline staff, the general feeling is one of mild depression-cum-hysteria."
WIN SIGNED COPIES OF TULISA'S AUTOBIOGRAPHY
href="http://www.huffingtonpost.co.uk/2012/11/06/huffpost-celeb-awards-201_n_2082275.html" target="_hplink">VOTE IN THE 2012 HUFFPOST CELEB AWARDS