Christopher Maloney has spoken out about the bad press he's received since appearing on 'The X Factor' and admits the rumour that has hurt the most was that he's been voting for himself.
The shaky Scouser has been described as 'two-faced' and a 'diva' since making it onto the live shows of this year's singing contest but the 34-year-old insists he's the same person off camera as he is on the show.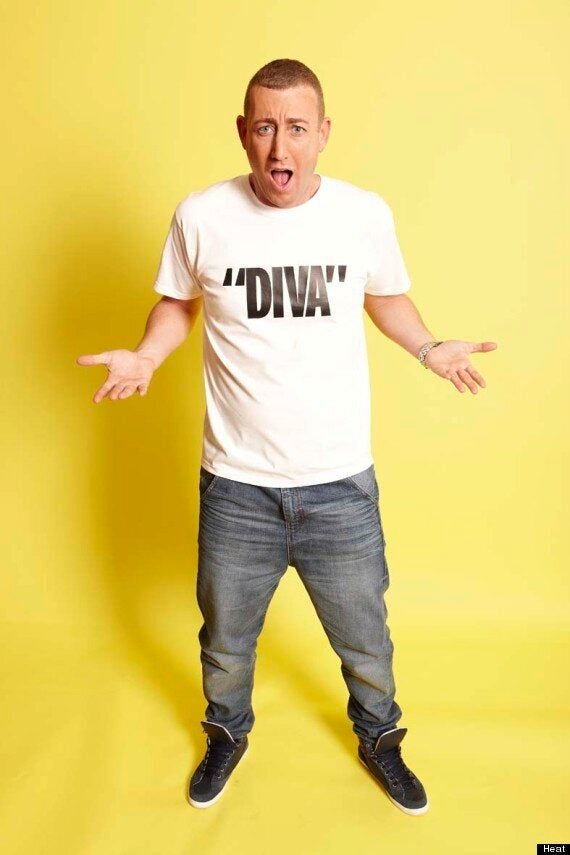 'Who you calling a diva?' Christopher Maloney hits back in this week's heat magazine
Speaking about the story that has upset him the most, Christopher told this week's heat magazine: "Probably the story about me voting for myself. I'm not getting an income at The X Factor and I'm missing it.
"I've been getting demand letters for a loan that I took out and I'm like, 'How can I afford to vote for myself when I can't even afford to pay the bills?'"
"I honestly haven't got the time. Or the credit."
He also addressed stories that he's always late for rehearsals, saying: "I'm always at rehearsals and I'm always punctual. I worked in a call centre job for five years and I have never, ever been late, so why would I now in The X Factor? I just wouldn't do it."
And he wasn't too happy about fellow 'X Factor' contestant James Arthur calling him a "diva" on camera either (see the video below).
"This is where… People are saying I'm two-faced. I didn't know he'd said that," he said. "I feel like I'm an easy target, to be honest.
"I mean, I'm going on tour with James and I didn't know anything about that. I don't know… That's totally shocked me, that. "
Asked about rumours that he's shouted at members of the production staff, Christopher insisted this wasn't the case, saying: "It's more like the other way round!
"You've got 12 people knocking on your door, all telling you you've got to be somewhere. I'm not in a position to speak to anyone in a derogatory manner. I'm grateful to be here.
"I'm keeping my feet on the ground and not doing anything wrong. Because I'm not doing anything wrong, maybe that's why they're printing lies about me.
"I'm the same person off-camera as I am on.
"All the negativity and crap I've been getting – people trying to bring me down and maybe force me to quit – it's not going to happen. No way. I've worked too hard just for somebody to take it away from me."
Read the full interview in this week's heat magazine, on sale now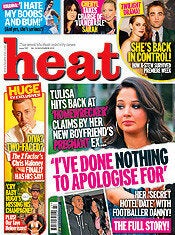 href="https://www.huffingtonpost.co.uk/2012/11/06/huffpost-celeb-awards-201_n_2082275.html" target="_hplink">VOTE IN THE 2012 HUFFPOST CELEB AWARDS
VIDEO: WATCH JAMES ARTHUR CALL CHRISTOPHER 'A DIVA'