It's Amanda Holden, Angela Griffin, Sarah Parish we're talking about. Three equally glamorous but physically opposite female specimens like something out of fairytale. So I really want to hear that all their salon battles, professional and romantic, waged on the salon sets of Manchester drama 'Cutting It', continued long after the cameras stopped rolling. Please tell me, Angela Griffin, was it dryers at dawn?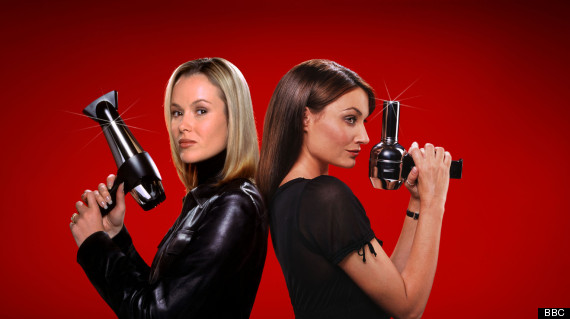 The battle lines are drawn - Amanda Holden and Sarah Parish in 'Cutting It'
"Sorry," she apologises. "It was a brilliant, brilliant laugh. I had no idea what I was getting into, but once we started filming, we just had a proper laugh. We worked on our scripts at 4am in bars over bottles of wine. It was the most debauched of any job I've had, and all others have always been compared to it."
Fair enough, but with such successful careers for all of them since, they presumably lost touch as soon as the hair tongs cooled on the Manchester drama, one of the BBC's most successful in the last decade?
"I was with Sarah yesterday," Griffin says happily. "There's a crowd of us - six or seven - who see each other once a month. Sorry!"
Wow - that is pretty impressive, and helps explain the chemistry that made 'Cutting It' such compulsive viewing when it turned up on our screens in 2002, and lasted for four series.
"We definitely tapped into something," agrees Griffin. "Northern dramas were very hearty back then, and this was fantastical, heightened stuff, very different."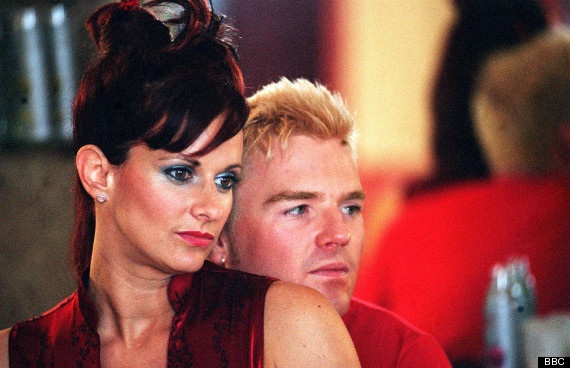 'Cutting It's scripts were perfected in the wine bars of Manchester - 'a job like no other'
We agree that, like many, many TV dramas, the first series was probably the best, and Griffin is in a good position ('Holby' alumna, 'Waterloo Road' alumna) to muse on why this happens...
"It's because you get left alone," she offers. "Nobody knows you, you're left alone to create the characters, so it takes off. By the second series, the execs want their ten pennorth, they've done their ticks, consulted their focus groups, and it's all got a bit diluted.
"That happened with 'Holby', too. We had a serial drama going on, and the ratings were so good, they decided they wanted 'episodes'."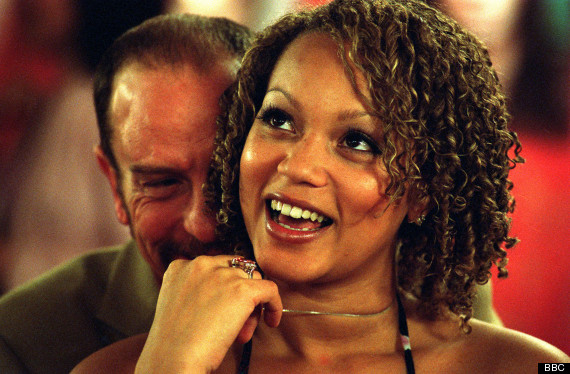 Angela Griffin hasn't been off our screens for 20 years
Griffin isn't complaining about her lot, though. She turned up in 'Coronation Street' aged 16, stayed for six years, then left 'Corrie' on the Friday, moved to London on the Saturday, started in 'Holby' on the Monday, apparently. She's barely been off screen in 20 years - what's her secret?
"I never used to say no to anything," she offers humbly. "But I'm starting to plot things out for the longer term now."
Would that include following some of her fellow stars to try her luck in America, where so much good stuff is getting made for small screeners?
"Absolutely," she almost shouts. "I was filming with my lovely friend David Harewood in Brixton five years ago, and now he's in 'Homeland', so that seems actually achievable. I'd love that. Or 'Breaking Bad', or... any box set basically. That's it. I just want to be on a box set."
Cutting It is being shown on CBS Drama on weeknights at 10pm. Here's a little taster ('Finn's goodbye')...