Kathryn Bigelow's fictional hunt for Osama Bin Laden is nearly here.
In the Oscar winner's first film since she became the first woman to collect the Academy Award for directing with 'The Hurt Locker', Bigelow has turned her attention to the world's biggest manhunt, culminating in gunfire in Pakistan last year.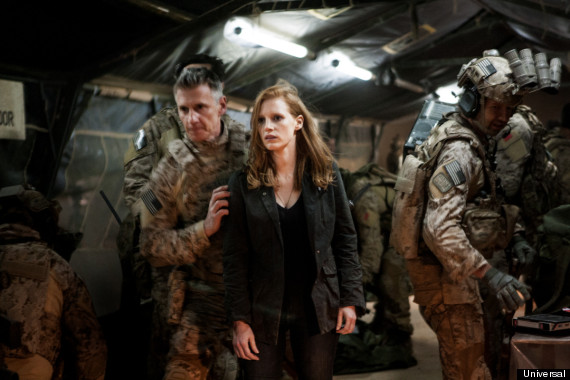 Jessica Chastain stars in 'Zero Dark Thirty'
Bigelow's film, starring Chris Pratt, Jessica Chastain, Mark Strong, Stephen Dillane, Jennifer Ehle and Joel Edgerton, has received unprecedented help from the Pentagon, but the first signs from the new stills - see below - indicate that writers have concentrated on one woman's obsession to find and hunt down the brains behind the terrorism of 9/11.
The film is in UK cinemas 25 January 2013. Watch the trailer below...