She's vowed never to talk about her love life again after her divorce, but Cheryl Cole seemed all too happy to flaunt her latest romance in her tell-all TV show.
The smitten singer shared the spotlight - and a few kisses - with her hunky beau Tre Holloway in her candid hour-long documentary 'Cheryl: Access All Areas', which aired on Tuesday night.
Tre was by Cheryl's side throughout the show, and she even gushed about their intense connection.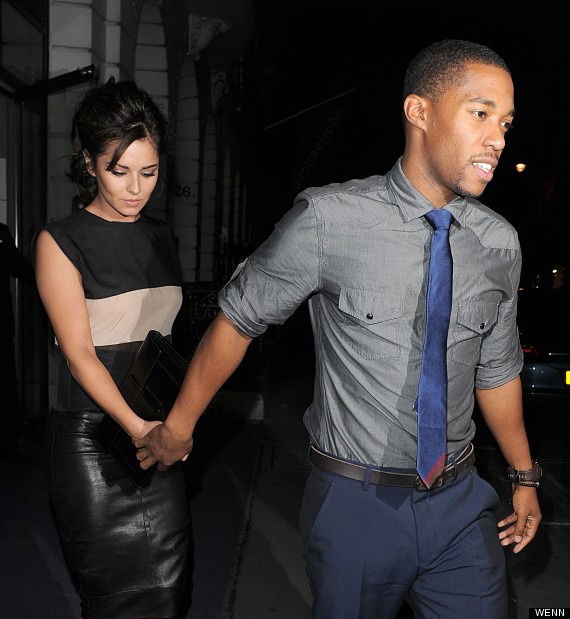 Cheryl Cole with her beau, Ter Holloway
She said: "There's a stronger connection and a chemistry that you wouldn't have with any other dancer. To have that relationship is rare. To be able to have that... and share those moments is pretty special actually."
The 'Fight For This Love' hitmaker was later seen tending to Tre after he hurt his knee just before they were due to kick off her tour together.
She insisted: "He's nervous, it's his life, it's his livelihood. It's like me losing my voice - what would I do? He's upset with himself as I asked him not to backflip, about five times."
HUFFPOST UK CELEB ON FACEBOOK | FOLLOW US ON TWITTER
Cheryl also shared how Tre is struggling to adjust to having a relationship in the public eye, confessing: "It still blows my mind the amount of lies and rubbish that is written about me by people in an office.
"It's all new to Tre - it's crazy to him, I've had it for 10 years, I know how it works. It's more hurtful when the media intrude on my loved ones, they didn't ask for this."
She then shows him a magazine article about their romance, joking: "Did you know we're getting married in the winter?"
Eat your heart out, Ashley Cole!
href="http://www.huffingtonpost.co.uk/2012/11/06/huffpost-celeb-awards-201_n_2082275.html" target="_hplink">VOTE IN THE 2012 HUFFPOST CELEB AWARDS
WIN SIGNED COPIES OF TULISA'S AUTOBIOGRAPHY