Roberto di Matteo's Wednesday morning sacking by Chelsea came without confirmation So And So would take charge of the weekend's Premier League fixture with Manchester City. That made Rafael Benítez's swift appointment as unsurprising as it was pre-meditated by Roman Abramovich, whose Fernando Torres complex has come to light again.
A miserable haul of 19 goals in nearly two years has nevertheless taken in three managers with the departures of Carlo Ancelotti and Di Matteo both owed heavily to the sulky Spaniard and The Sun have this morning splashed that the Torres curse has struck again.
Torres was dropped for the unimaginative defeat to Juventus by Di Matteo, who was apparently warned not to demote the striker even though he has scored just once in seven games. Torres was also substituted in the previous two league games at home to Liverpool and in the defeat against West Brom, much to his obvious chagrin.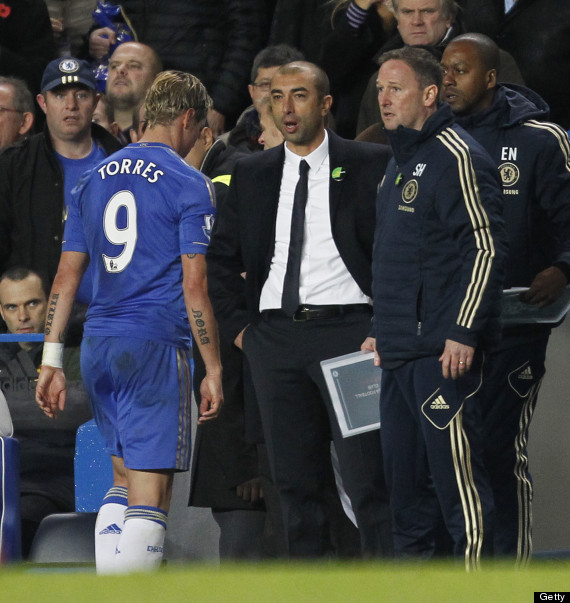 So the arrival of Benítez, once hailed by Torres as "the most important coach in my career, he's the only one who knew how to improve me", appears tailored to Abramovich's pet buy. With John Terry's racism charge and injury as well as Frank Lampard and Ashley Cole appearing increasingly likely to leave the club at the end of the season, the player power clique is fading and Torres is emerging as a more potent player off the pitch than on it.
The Sun say the 27-year-old Spain international "is known by the other players to have the ear of Abramovich" and has "been quietly lobbying for the appointment of Benitez". How disappointed might Torres feel then should Radamel Falcao arrive in January or next summer; a superior striker who is nevertheless forced upon either Benítez or the 10th Chelsea manager in as many years. Not playing a striker at all is considered in-vogue by some, let alone starting two of them. But can Benítez resurrect the Fernando Torres of 2007-09?
Away from the red top and the Mail's Neil Ashton veers in to Mark Clattenburg territory.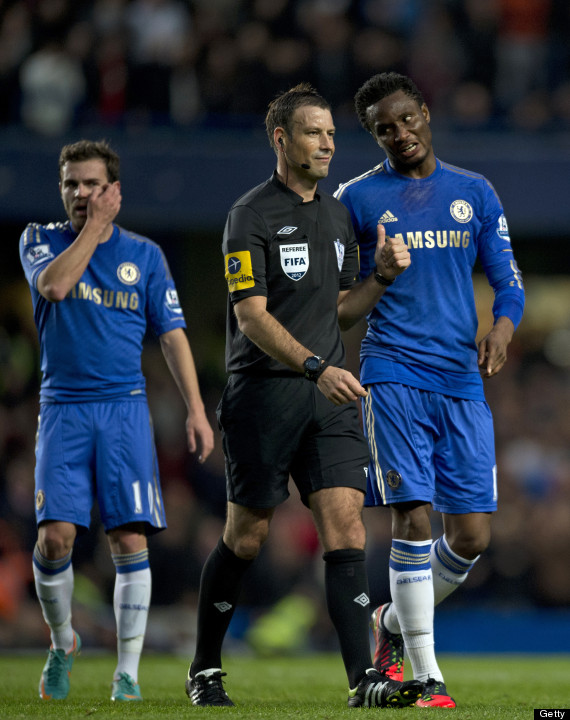 Di Matteo has "deep reservations" about Chelsea's complaint the referee racially abused John Obi Mikel and the issue supposedly affected preparations for the Juve game when the Football Association's compliance team arrived at Cobham to record interviews with Ashley Cole, Mikel, Ramires and Juan Mata.