Arsenal have agreed a new five-year £150m deal with sponsors Emirates in "one of the biggest deals ever struck in the history of football".
The Gunners' deal grants the airline a five-year extension to their shirt partnership with the club until the end of the 2018-19 season.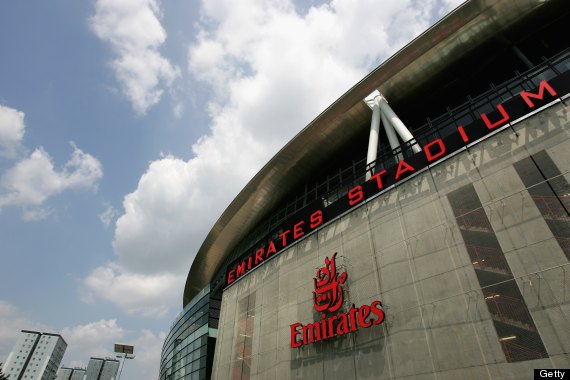 Emirates' logo graces Arsenal's Ashburton Grove stadium
Since Arsenal moved from Highbury to Ashburton Grove in 2006, their new ground has been known as the Emirates Stadium with the 2011 airline of the year replacing O2 as the club's shirt sponsor in the same year.
Supporters will be eager that the deal, worth £30m a season, means there will be more investment put into bringing new players to the club.
Manager Arsène Wenger has frustrated supporters with his resistance to spend excessive sums, despite the club earning £120m from first-team transfers over the last three years.
But chief executive Ivan Gazidis said: "The decision to invest is up to Arsène, but now there are more resources are available to him.
"We've got the funds to make the right decisions for club."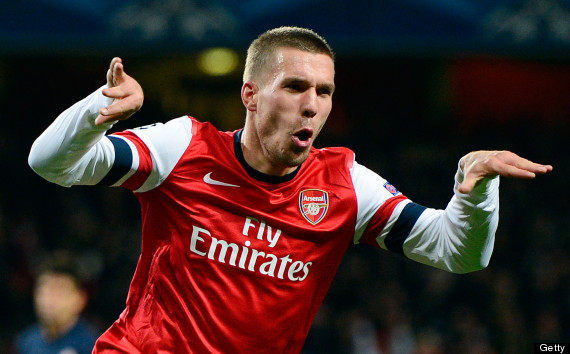 Emirates have sponsored Arsenal for over six years
Gazidis also added the sponsorship with Emirates will ensure the Gunners do not "clutter our shirts with different brands".
The revenue spike the renewed partnership could generate may also affect ticket prices. Arsenal are the most expensive team to watch in the Premier League, with the cheapest seat available costing a wallet-busting £62 and the cheapest season ticket £950.
Gazidis commented: "I didn't say they'll come down. We've been very responsible on prices with two increases inflationary, and only one in my time at the club"