There wasn't an ounce of Thanksgiving cheer over at Halle Berry's house yesterday - her finace Olivier Martinez and her ex-partner Gabriel Aubry were involved in a vicious brawl which saw them both hospitalised.
According to TMZ, the pair came to blows when Gabriel dropped off their four-year-old daughter Nahla at Halle's for Thanksgiving celebrations.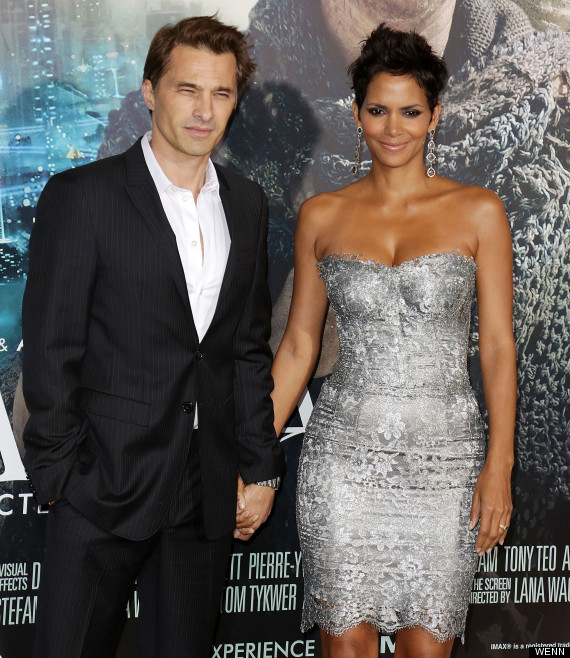 Halle Berry and fiance Olivier Martinez
Both men sustained injuries and were taken to hospital after reports of punches being thrown outside the Los Angeles home.
It is unknown what caused the brawl, but Halle and Gabriel are currently locked in a bitter custody battle, with Halle having recently lost a bid to move with Nahala and Olivier to France when Gabriel petitioned against her.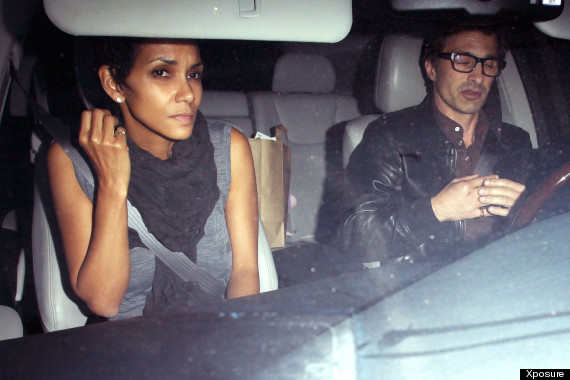 Halle and Olivier - nursing a swollen and cut hand - after the fight
TMZ reports that before the punches were thrown Olivier told Gabriel: "We have to move on".
The site also states that Gabriel suffered a broken rib and bruises on his face, while Olivier is believed to have broken his hand and hurt his neck, having made a citizen's arrest for battery against Gabriel when cops arrived at the scene.
HUFFPOST UK CELEB ON FACEBOOK | FOLLOW US ON TWITTER
A judge has since issued an emergency restraining order banning Gabriel from coming within 300 feet of Halle and her family.
Halle and Gabriel split in 2010 after dating for five years.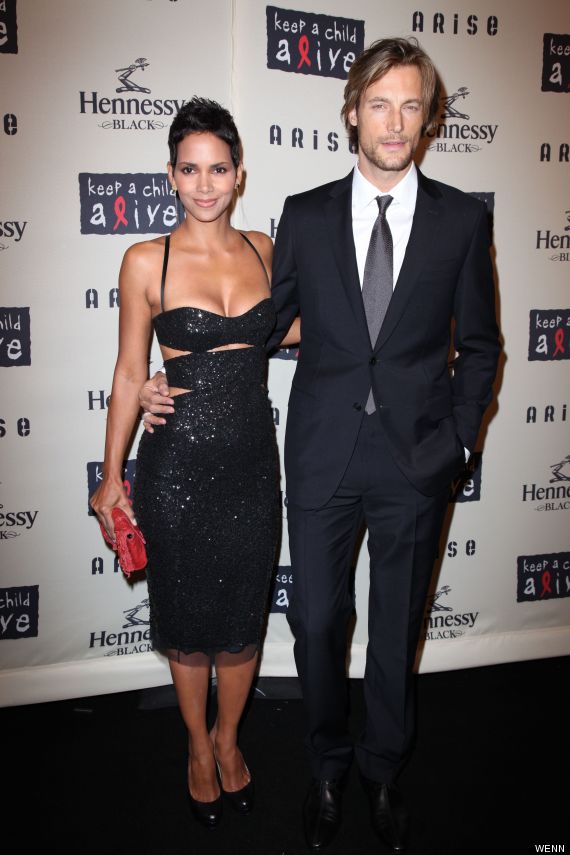 Halle and her ex-partner Gabriel Aubry
She said of the custody battle in a statement last year: "Our issues were never about fighting for her. We both know a child needs both her parents.
"But what I want to say about it is sometimes, as a couple, you reach an impasse. We needed a court and a judge to help us work out some of the delicate issues, and I'm so happy we've arrived at that place."
WIN SIGNED COPIES OF TULISA'S AUTOBIOGRAPHY
href="http://www.huffingtonpost.co.uk/2012/11/06/huffpost-celeb-awards-201_n_2082275.html" target="_hplink">VOTE IN THE 2012 HUFFPOST CELEB AWARDS