A portrait of Amy Winehouse has been acquired by London's National Portrait Gallery, it was announced on Monday.
The small, but powerful, painting is the work of South African artist Malene Dumas, and is called Amy-Blue. The work is slightly larger than a sheet of A4 paper, and as the title would suggest, is mainly made up of shades of blue and black. Dumas has depicted the late singer in a close-crop portrait, with Winehouse's trademark make-up in the composition.
Dumas created the work shortly after Winehouse's death in July 2011, and the Gallery was able to buy it with support from the Art Fund, a national fundraising charity for art.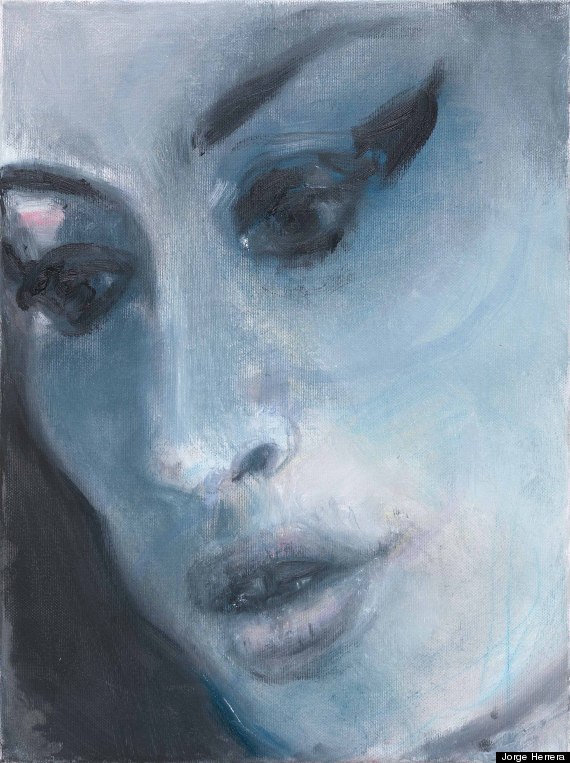 Dumas's portrait is only a little larger than an A4 piece of paper
Commenting on the work in a press release, Contemporary Curator at the National Portrait Gallery, Sarah Howgate says it "carries tremendous emotive power."
"Detail bleeds into and out of her work, directing and dispersing the gaze of the viewer. The rich, translucent blues of this portrait allude to Amy Winehouse's musical influences as much as to the melancholy details of her career."
Winehouse's parents at the gallery unveiling
The portrait's unveiling was attended by Winehouse's parents, who set up the Amy Winehouse Foundation to help disadvantaged youth, especially those with drug and alcohol issues, after her death.
Amy-Blue will be joining two other works of the singer on show in the gallery, photographs by Mischa Richter and Venetia Dearden.