Anderson inspired a static Manchester United to a 3-1 comeback victory over Queens Park Rangers at the weekend and was eager to silence those who criticise him about his weight.
The Brazilian, signed from FC Porto in 2007, has gained a reputation at the club for having weight issues with his fondness for the Bem Brasil restaurant in Deansgate renowned.
His career at United has been riddled with promising peaks and fitness troughs but his introduction for the ponderous Paul Scholes on Saturday galvanised a side with an alarming reluctance to probe sides until they are behind.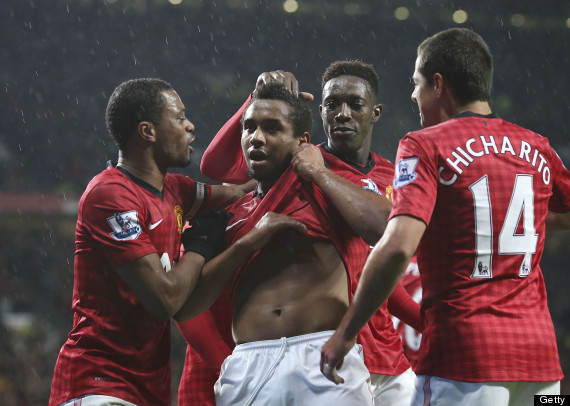 After increasing the tempo to help United recover and go 2-1 ahead in the match, 24-year-old Anderson's brilliant run-and-pass assisted Javier Hernández to calmly slot in to double the home side's lead.
And as team-mates hailed his effect, Anderson capitalised on his excellent display to reveal his relatively slender gut to the Stretford End.
It was reminiscent, although not as memorable, of Aston Villa's David Ginola whipping his shirt off and showcasing his physique in December 2000 after hitting a late equaliser against Manchester City.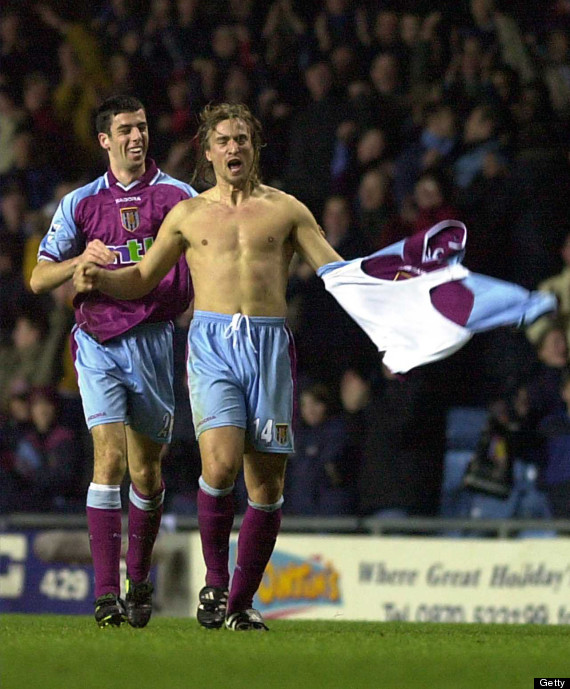 Ginola flashes his physique at Villa Park 12 years ago
Ginola had earlier in the week been accused of "carrying a bit of timber" by manager John Gregory.