'Proud of writing it but not proud of what's in it' is how disgraced cyclist Tyler Hamilton described winning the William Hill sports book of the year award this week.
The reason is that 'The Secret Race' tells the story of the former Olympic gold medallist and seven-times Tour de France rider's experience of doping - a cheating offence for which he was later banned.
The 41-year-old and his co-writer Daniel Coyle won the £24,000 prize for their candid insight into the life of a professional cyclist engaged in cheating at the highest level.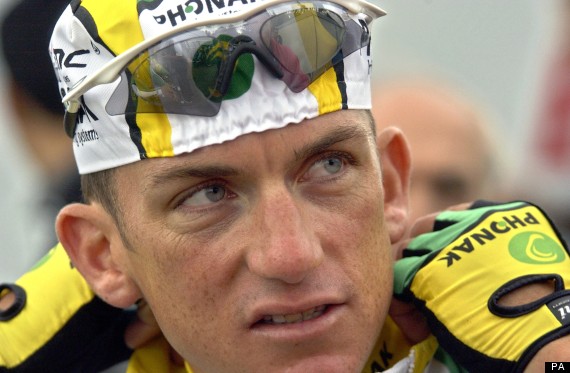 Tyler Hamilton in 2004
TV anchorman John Inverdale, who presented the pair with th award, aid The Secret Race was a book "that fundamentally changed cycling".
The book's revelations are made all the more pertinent by the high profile case of Lance Armstrong, the disgraced former seven-times Tour de France winner who is widely alleged to have doped his way to success but still denies the claims.
Hamilton, who cycled with Lance Armstrong on the US Postal Service team during the 1999, 2000 and 2001 Tours de France, urged his former teammate to come clean after collecting his award.
"For Lance Armstrong if he tells the truth he's going to be OK and he's going to be much better off if he tells the truth. We know the truth but everybody wants to hear it from him," he told The Telegraph.
In an emotional speech at a central London bookshop where the ceremony took place, Hamilton added: "I am truly humbled. I am really proud of writing the book but not proud of what is in it but it is the truth and the truth needed to be told."
Hamilton spent 18 months working on the boo with Coyle. It's success follows two other cycling books to have on the award in recent years, including Armstrong's own 'It's Not About The Bike' in 2000 and Paul Kimmage's 'Rough Ride' in 1990.
Elsewhere this week in Culture...