Theo Walcott is noticeable by his absence from Arsenal's official 2013 calendar stoking rumours that he is on his way out of the Emirates.
The 23-year-old has featured on the front cover for the last four years but does not appear anywhere in that latest version despite room being made for Andre Santos and Aaron Ramsey.
Walcott, whose current £65,000-a-week contract expires in June, has refused a £75,000-a-week deal with the Gunners whose rivals are willing to pay £15m for the striker, reports the Sun. Walcott celebrates his goal against Tottenham Hotspur during their match earlier this month
Liverpool, Manchester City and Chelsea are thought to be interested.
Arsenal boss, Arsene Wenger, has publicly declared he fully expects Walcott to remain at the club even though contract talks appear to have reached deadlock.
The club hit back by making Walcott the face of their "Christmas Bundle".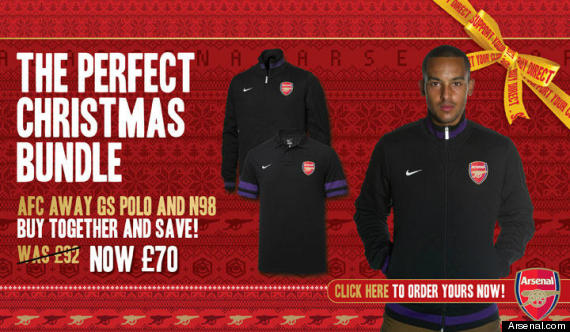 Also not making the calendar cut is full-back Bacary Sagna who openly questioned Wenger's management methods after Alex Song left the club.
According to the Daily Mirror, Inter Milan are looking to sign the Frenchman.