Louis Walsh has settled a defamation action against News Group International after The Sun newspaper falsely claimed he sexually assaulted a man in a Dublin toilet.
The 'X Factor' judge reached an out of court deal with Rupert Murdoch's newspaper group who awarded him a €500,000 settlement.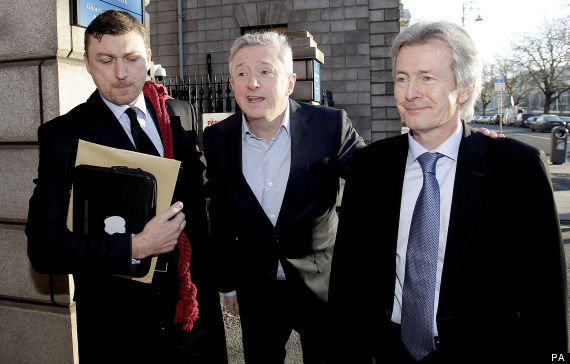 Louis Walsh seen outside the High Court in Dublin earlier today
The music mogul's claim related to an article in The Sun published in June 2011 under the headline "Louis Probed Over 'Sex Attack' on Man in Loo".
Unemployed dance teacher Leonard Watters was jailed for six months in July for wrongly accusing Walsh of groping him in the Krystle bar, Dublin following a Westlife concert in April 2011.
Outside court, Walsh said he was relieved but still remained angry about how he had been treated by The Sun.
"I'm very relieved," he said. "This has had a terrible effect on me. It was all lies.
"I'm very satisfied with this total vindication for me, but I remain very angry at the treatment I received at the hands of The Sun."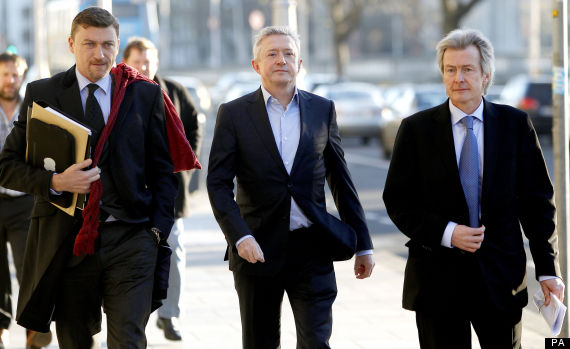 Louis said he was 'relieved' the case had been settled
Eoin McCullough, senior counsel for News Group Newspapers, read a statement to the High Court in Dublin apologising to Walsh.
"The Sun published an article in its editions of 23 June 2011, in which we reported that Louis Walsh was being investigated in relation to a sexual assault on Leonard Watters," he said.
"In fact it transpired that Leonard Watters had made a false statement to An Garda Siochana, and he has since been convicted in relation to this matter.
"The Sun fully accepts that the alleged assault did not occur in the first place and Louis Walsh is entirely innocent of any such assault.
"The Sun unreservedly apologises to Louis Walsh for any distress caused to him as a result of our article."
WIN A SONY XPERIA TABLET IN OUR CHRISTMAS COMP